Back to jobs
Senior Animator (Hybrid)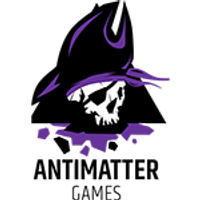 Job description
We are supporting Antimatter Games as they look for a Senior Animator to join their innovative and passionate team.
Antimatter Games is Cornwall's largest game development studio. They are the studio who developed Rising Storm, PC Gamer's 'Multiplayer Game of the Year', and the critically acclaimed sequel Rising Storm 2: Vietnam.
As a Senior Animator at the studio, you will work with the stellar team of developers to create realistic gameplay animations and cinematic cutscenes for their up-coming narrative driven first-person shooter IGI:Origins. You'll work closely with animators, artists, and programmers to develop and share a vision for characters and animation on upcoming titles.
Your responsibilities…
Animate realistic characters, including facial animations, using keyframe and motion capture pipelines
Handle motion capture data and deliver final cleaned up animation in a game ready state
Act as a crucial member of the animation team, helping to develop pipelines in Maya, Motionbuilder, and the game engine
Report to and support the Lead Animator in ad hoc tasks as required
The skills and experience you'll bring to the role…
3+ years experience in game animation, with one or more shipped titles
Demonstrate strong Keyframe and Motion capture skills
Familiarity with motion-capture animation and the facial pipeline for games
Understanding of implementing gameplay animations from concept to game engine
Ability to receive and apply critique on your work
Experience using Unreal Engine
Enthusiastic, methodical, and organised in your approach to work, with high quality standards
Strong knowledge of human anatomy and the visual arts
Solid interpersonal and communication skills, whilst being able to work as part of a multi- disciplinary team