Back to jobs
Senior Environment Artist (Hybrid)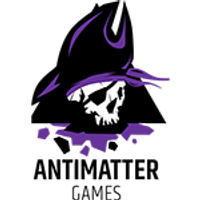 Job description
We are supporting Antimatter Games as they look for a Senior Environment Artist to join their innovative and passionate team.
Antimatter Games is Cornwall's largest game development studio. They are the studio who developed Rising Storm, PC Gamer's 'Multiplayer Game of the Year', and the critically acclaimed sequel Rising Storm 2: Vietnam.
As a Senior Environment Artist at the studio, you will design and implement the visual appearance of maps from concept to execution, working with level designers to create cohesive and engaging play spaces that are rich in detail and visual fidelity.
Your responsibilities…
Concept maps on a visual level, using your artistic skills to communicate ideas to the wider team
Create key assets and textures and implement them in-game
Work with production teams to ensure all your work is correctly scoped and planned
Collaborate closely with the art department, reporting to the Lead Artist, and ensure all assets made are consistent on a technical and artistic level
Optimise assets and maps to maximise game performance.
The skills and experience you'll bring to the role…
Portfolio of visually impressive environment assets
Credited as an environment artist in one or more published games for PC or console
Previously worked in a visually realistic style before, preferably utilizing 3DS Max
Strong understanding of the strengths and limitations of the technical pipelines used in contemporary game engines
Excellent eye for aesthetic style, colour, and detail, with this fuelling your skills in visual and spatial storytelling
Solid understanding of how to maximise the technical elements of environmental design to increase visual fidelity
It's a benefit if you have…
Understanding of shaders and how they are used in UE5
Other technical skills related to environment art and visual asset creation such as particle effect creation pipelines, or 2D Art skills
Ability to communicate your visual ideas effectively at the concept stage
Strong understanding of art pipelines and use of UE5
Experience with Substance Suite or Quixel