Back to jobs
Senior Gameplay Programmer (Remote Options) - Edinburgh, UK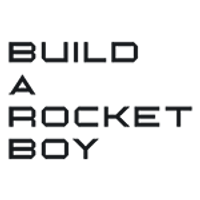 Posted

22 August 2022

Salary

Negotiable

Location

Edinburgh

Job type

Permanent

Discipline

Programming

Reference

17869

Contact Name

Paul Walker
Job description
Senior Gameplay Programmer (Remote Options)
Build a Rocket Boy – Edinburgh, UK
Aardvark Swift is supporting Build a Rocket Boy, makers of the hugely anticipated 'Everywhere' title in their search for a Senior Gameplay Programmer.
As a Senior Gameplay Programmer, you will be responsible for designing and implementing large scale gameplay systems with minimal guidance and providing technical support and mentoring to junior members of staff. You will also be proactive in dealing with other game development disciplines to resolve problems quickly, determine clear requirements and translate them into flexible, reusable solutions.
As well as solving challenging new technical problems, you will have a good understanding of best-practice and standard techniques across a range of gameplay systems and will keep up to date on innovations within the industry.
Your responsibilities…
Deliver high quality gameplay systems using appropriate levels of abstraction
Identify and debug technical problems quickly and efficiently
Prioritise, plan, and manage the time of assigned tasks with minimal oversight
Help define the technical direction and develop innovative solutions for difficult gameplay problems
Mentor junior members of the gameplay programming team
Use appropriate data structures and algorithms to maximize efficiency for development time and runtime performance
Be vigilant for and flag any potential problems, delays, and risks
The skills and experience you'll bring to the role…
Strong C++ programming and debugging skills
Able to tune gameplay systems based on high level design input with minimal assistance
Strong communication skills, and comfortable working across teams and mentoring staff
Extensive algorithm and data structure skills (including time and space complexity and real-world vs theoretical performance)
Able to understand and utilize multi-threading primitives
Able to understand and utilize high level networking concepts
Capable of reading and quickly understanding complex code
Self-motivated and driven to creatively solve problems
Able to plan the work to build an entire sub-system including external dependencies with minimal input
Programming experience on gameplay systems, with one or more shipped AAA title
Desire to work in a fast-paced, high growth, start-up company environment
Bachelor's degree with a Computer Science/Software Engineering focus or similar experience

Build a Rocket Boy are a mix of industry leading veterans whose credits include some of the bestselling and most loved games of all time. They're a creative digital entertainment studio with an open and progressive methodology, dedicated to delivering games of the highest calibre possible.
If you want to feel comfortable, inspired, and appreciated in your work pursuits then this is the studio for you. They have offices in Edinburgh, Budapest and are happy to consider remote working as well.
To learn more about the role or studio and their culture, or for a confidential chat about your options, please contact Paul Walker.
Email paul.w@aswift.com or call +44 (0)1709 834777.