Back to jobs
Senior Producer - Lyon, FR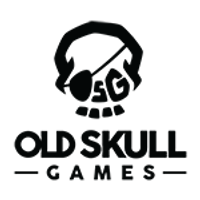 Posted

28 July 2022

Salary

Negotiable

Location

Lyon

Job type

Permanent

Discipline

Production

Reference

17737

Contact Name

Daniel Butcher
Job description
Senior Producer
Old Skull Games - Lyon, FR
Old Skull Games are looking for a talented and experienced Senior Producer to join the crew on fresh and innovative projects.

At Old Skull games they have that one thing they value the most : a great team in an amazing working environment. Since they started in 2012, they have never stopped improving their company culture in order to make their pirates' bark a bright caravel where it's always a pleasure to work in.

In this role, you will supervise the game production making sure mandate is clear, proper production management methods are in place, game quality expectations are met & games are released on schedule.

Reporting directly to the Executive Producer, you'll be working alongside a multidisciplinary team supervising the production of games developed for multiple platforms from mobile to consoles. You will also have the opportunity to produce self-published or/and projects in partnership with external publishers.


As a Senior Producer, you will...

Supervise the development of the project by providing support to the development team
Monitor the team schedule, define the milestones and provide clear expectations, scope, and timeline to the team and internal/external stakeholders
Identify risks and provide contingency plans to ensure planning and product success
Be accountable for meeting the project's budget, quality and timing
Provide clear communication on the progress of the project (current and upcoming milestone)
Ensure coordination within the different members of the team (Artists, Game Designer, Programmers, Marketing etc)
Participate alongside other producers in constantly enhancing department quality
Champion Old Skull Games values and promote a positive team culture to ensure people are happy, healthy and harmonious


For this role, you will need...

A passion for creating video games
A minimum of 5 years experience working as a Producer with at least 2-3 complete projects shipped on mobile and/or console/PC (having navigated in both spaces is a plus)
Exceptional organization and leadership skills
Ability to work effectively within a team and interact with a large variety of profile
Excellent knowledgeable of project management methodologies (specifically Agile) , tools, processes and pipelines
A solution oriented and quality driven mindset
Excellent team spirit and commitment to personal and peer development and sharing best practices
Proficient communication skills, both written and verbal
Proactive, innovative and diplomatic work ethic
Fluency in English and French


Just some of the benefits of working with Old Skull Games include...

Flexible schedules
Fruits, coffee, drinks in studio
Regular sports activities (indoor soccer, climbing, tennis, badminton)
Annual Summer Camp summit
Regular team breakfast to talk about the company and projects
Board games, video games tournaments, and lots of other stuff!


Interested? Want to know more? Get in touch with Dan Butcher at +44 (0)1709 834 777 or email daniel.butcher@aswift.com now!