Back to jobs
Senior Systems Designer (Remote Options)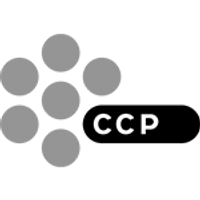 Job description
CCP are on the hunt for a experience, talented and dedicated Senior Systems Designer.

Coming from the studio that has brought us the World of Eve and has changed the way that gaming, in particularly MMO's are played and run, CCP really has redefined the gaming industry. With the launch of EVE Online in May 2003, CCP established itself as one of the most innovative companies in interactive entertainment, winning numerous awards and receiving critical acclaim worldwide.

Your responsibilities will include...
Working on the game's economy and loot distribution.
Working as part of the Game Design discipline taking responsibility for features and systems contributing to the game health and balance.
Monitoring and identifying problems within established game systems and balance to research, propose and implement elegant solutions for the player driven economy and game health
Driving low level system and economy designs through to implementation under the guidance of Director and Seniors within Game Design
Collaborating with your team as well as other team leads and team members, ensuring positive communication and problem solving between disciplines
Working with production to assist, and provide feedback on high-level plans and schedules
The skills and experience you'll bring to the role...
A minimum of 3 years' experience in game design with a 'systems' focus
Understanding of economic theory and core game loops
Very strong math, probability, and statistical skillset
A master at Excel and comfortable handling large sets of data
Experience designing progression systems and able to create complex models in excel
Strong critical and analytical thinking with a problem-solving oriented mentality
Ability to work creatively in a team environment
Perks and Benefits...
Brand-new office building situated in the melting pot of innovation in Reykjavík
An active fun division that hosts regular events
An excellent canteen that offers a weekly breakfast and lunch menu as well as drinks and snacks
Discretionary performance sharing plan
Annual sports grant
A mobile phone grant as well as a tax-free mobile usage package
A conditional tax-free monthly transportation grant
A family friendly work environment with flexible work hours
On-site doctor, free of charge as well as other on-site services at a discounted price
A generous relocation package if needed