Back to jobs
Senior Video Engineer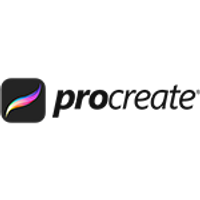 Posted

29 March 2023

Salary

Negotiable

Location

Hobart

Job type

Permanent

Discipline

Programming

Reference

17723

Contact Name

Paul Walker
Job description
Procreate are searching for a Senior Video Engineer to join a close knit Engineering team which will allow you have a direct input into the product roadmap, and also provides an incredible opportunity to grow your career within the company.
Procreate is a global brand with millions of users and has been awarded 2 Apple Design Awards in 2013 and 2022 and a Best App Of The Year Award in 2018. They're growing to support their work with a range of business types in and beyond gaming, Disney, Marvel, Pixar, Nike and NASA to name a few.
One of the big pluses for Procreate is the freedom and independence them enjoy, allowing them to focus on R&D and setting a high quality bar as they're not reacting to external pressures.
The skills and experience you'll bring to the role…
Experience with C, C++, h264/h265, video codecs, compression standards
Experience with colour profiling, tone mapping, colour grading, proxy generation, building video containers, encoding, decoding, transcoding, video compression
Experience with Video Codec, HDR, HDR rendering, EDR, Video, H264, H265, video containers, VideoToolbox, AVFoundation, 4K
Background of building things programmatically and are inclined towards custom solutions rather than using established libraries and off the shelf tools
This role is particularly suited to a programmer who is comfortable operating within a level of scrappiness and enjoys having a direct impact on the product. Ideally you'll thrive working with a high level of autonomy and you are intrinsically driven.
Procreate are particularly keen to work with programmers who don't follow any particular engineering or design methodology (e.g. agile, scrum, TDD, BDD) and are comfortable in developing their own internal tools and borrowing from engineering best practices rather than following frameworks for the sake of it.
Procreate seek to implement a very healthy work life balance, and operate very reasonable working hours. They also offer fantastic salaries, sponsor visas with permanent residency for those who qualify, and provide financial support for relocation.