Back to jobs
UE Technical Artist (Remote)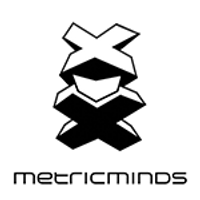 Job description
Metricminds are looking for a Technical Artist to integrate cutscene content coming from 3rd party software. The studio are a service provider specialising in animated content based in Frankfurt, Germany, and have created cinematic content for Ubisoft, Sony, 2K Games, EA, Epic, Guerrilla Games, THQ Nordic, and more. 
Within this role you will work directly in Unreal Engine or customised versions of it to create stunning cutscenes and trailers for AA/AAA games. Additionally, you will be assisting art, animation, and lighting teams, both internally and from the client side, with their development process through to the final, polished cutscene.
Your responsibilities...
Help drive the development of quality cinematics and cutscenes
Integrate cinematics and cutscenes content coming from 3rd party software
Troubleshoot and solve issues related to animation and unreal sequencer
General In-engine, and cinematics and cutscenes maintenance
Collaborate with art and technical direction to achieve artistic vision
The skills and experience you'll bring to the role…
Experience in game development with work on 1 or more projects in Unreal Engine being a bonus
Solid knowledge of the Unreal Engine including animation tools such as control rig, animation editor, and animation blueprints
Ability to identify and describe issues and bugs
Experienced with data transfers between engines and 3rd party software content
Strong artistic and technical skills and an excellent attention to detail
Strong time management and organisation skills
Excellent communication skills both in technical and creative basis
Ability to work well in a team
Ability to develop clear and concise content guidelines and workflows to ensure best practices among the Unreal Engine team
It's a bonus if you have…
Solid understanding of game development pipelines and cinematic pipelines
Solid knowledge of the Unreal Sequencer
Desire to drive the development of the cutscene pipeline in Unreal Engine
Professional skills in Scripting and tool development such as Python and Blueprints
Experience with version control software like Perforce, SVN, and Git
Industry experience doing real-time work on cinematics and cutscenes
Solid animation knowledge
Working experience with MotionBuilder and motion capture data
Metricminds offers generous relocation support to enable you to move to the beautiful city of Frankfurt. Alternatively, they can offer remote working to most places around the world within a similar time zone.