Back to jobs
VFX Artist (Hybrid)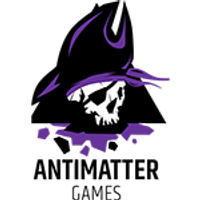 Job description
We are supporting Antimatter Games as they look for a VFX Artist to join their innovative and passionate team.
Antimatter Games is Cornwall's largest game development studio. They are the studio who developed Rising Storm, PC Gamer's 'Multiplayer Game of the Year', and the critically acclaimed sequel Rising Storm 2: Vietnam.
As a VFX Artist at the studio, you will be involved in content creation, developing scalable VFX workflows, and working collaboratively with varied disciplines, while always trying to push for the next level.
Your responsibilities…
Create high-quality in-game visual effects that work well with the visual direction of the game
Recognise quality and excellence, with a proficiency in using visual language to support player experiences and gameplay
Demonstrate a strong command of timing, weight, realism, colour, volume, energy, and particle aesthetics
Display strong communication and organisational skills
Strong understanding of 3D packages such as Maya, Max, or Houdini
Provide clear technical documentation regarding VFX production and implementation
Lead by example, taking ownership for sections of the project's VFX
Improve existing sets of shaders and material creation processes for VFX workflows
Help troubleshoot and provide solutions to visual effects related issues
The skills and experience you'll bring to the role…
Professional portfolio with demonstrable relevant industry experience
Development experience with one or more full project cycles as a VFX Artist
Good knowledge of content creation packages such as Houdini, Maya, Photoshop, and EmberGen
Proficiency in creating pre-rendered simulations for use as particle flipbooks
Solid photoshop editing skills in creating textures for use with particle systems
Strong experience creating VFX and PFX in Unreal Engine 4/5
Previous experience with Unreal Engines Materials such as Cascade, Niagara, and Blueprints
In-depth knowledge of memory and performance impact of VFX, from a content creation perspective
Well-organised and proactive
Ability to take and interpret direction and criticism as well as constructively critique the work of others