Back to jobs
VFX Artist (Remote Options)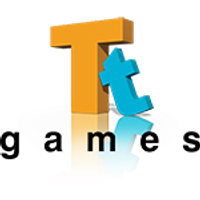 Job description
TT Games are seeking a passionate VFX Artist to conceptualise and create a wide range of visual effects for their games. You will also work closely with the Lead and Senior VFX Artist in setting the style and quality standard for the games.

As a VFX Artist on the team at TT Games, you will be expected to work with the Art Director alongside Designers, other Artists, Programmers, and Producer on a day-to-day basis to create effects with the packages provided.
Your responsibilities…
Liaise with Technical Designers, Code, and Animation with regards to placing and triggering gameplay specific VFX
Ensuring work/level hits all memory and frame rate guides, and restrictions for all platforms required
Working closely with other departments on effects heavy levels to balance framerate
Understanding that changes and amendments are part of the pipeline
Attend regular reviews of work (and present all concept and ref if used)
Feedback any concerns of design impact on projects
Undertake relevant on-the-job training where required and keep up to date with industry advancements and technologies
The skills and experience you'll bring to the role…
Solid demonstration of skills through CV, Showreel, website, or art tests
Good Photoshop editing skills for creating texture effects for use with the particle systems
Working knowledge and proficiency of a 3D application, preferably Maya
Understanding of in-house tools and software used in development
Practical and methodical approach to both technical and creative problem-solving
Excellent communication and organization skills
Demonstrate dependability and commitment to projects and tasks
Ability to work under pressure and to strict deadlines
Experience with fluid simulation tools such as FumeFX would be a plus.
Responsible for the best-selling and BAFTA-winning LEGO videogame series, TT Games is in the business of delighting children and grown-ups alike. With more than 25 years of success behind their studio, and as a valued part of Warner Bros since 2007, they have incredibly exciting plans for future titles based on the world's biggest entertainment properties.
TT Games offers a comprehensive benefits package. Their work environment is inclusive and friendly, with new hybrid and remote work options supported by online collaboration tools, first-class IT support and smart use of their comfortable, well-equipped office environments. The studio provides access to in-house learning and development resources.