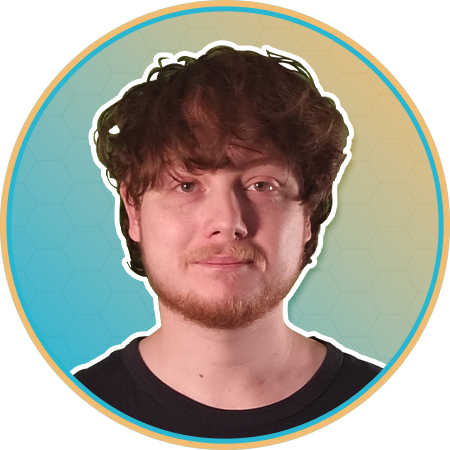 David Heath
Social Media & Communications Exec
TL:DR Music, Gaming & Netflix. In more words, most of my life has revolved around gaming in some way, shape or form. My education was based around video game development and now I'm working in the video games industry! I'm also an avid musician having learned to play a few different instruments over the years. My favourite instrument would be either the guitar or the drums. On any given evening, if I'm not gaming, I'm probably binge-watching something on Netflix or Amazon Prime; I love a good gritty crime drama.
​
Favourite Game: Dark Souls: Remastered
Favourite Game Series: Dark Souls
Favourite TV Series: House MD
Favourite Film: The Shawshank Redemption
Favourite Book: The Hobbit
Favourite Song/Band: Queen
​
How did you get into games as a hobby?
I've been playing games for as long as I can remember, so I can't really recall a specific time or reason. If I had to pin it on something I would probably say that I hogged my Dad's PS1, always wanting to play Crash Bandicoot, so my parents caved and bought me my own for my room. It spiralled from there!
​
What's your career background?
So to begin with I had a very short stint working in warehousing right after college. I then arrived at Aardvark on eight weeks of work experience. Our Operations and Performance Manager, Glenn heard that I was looking for an apprenticeship and, through a contact he had, he set up a business admin apprenticeship for me! After I'd completed it, I was given the opportunity to stay so I stayed on and completed a Social Media For Business course shortly after. Since then, my role has grown in size and responsibility over the years!
​
What's an average day look like for you at Aardvark Swift?
Like many others here, there's no average day because of the sheer volume of things that can happen that can change your plan entirely. The usual tasks are; keeping an eye on and managing our social media channels and posting content to them throughout the week along with taking care of our email marketing and helping out our consultants with any additional marketing support they would like. I also dabble in content creation with video editing, graphic creation and much more!
​
What do you love most about your job?
There are many things I love about my job but to pick a few, I love the variety of tasks I do, there's never a boring day! I love the progression and opportunities for CPD which ensure I'm always learning and growing. And finally, I love the people here, they're a really good bunch and make going into work fun and enjoyable.
​
Favourite memory so far?
It would probably be attending the Search for a Star finals day. It was the first event I had been to with Aardvark Swift and we work on it so hard throughout the year and to see it come to fruition and have a lasting impact on the next generation of students is amazing!