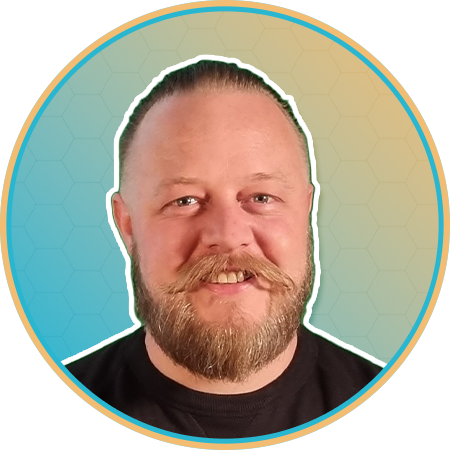 Martin White
Marketing Manager
Bearded family man who loves ice hockey. My life is a constant four-way split between my family, work, coaching ice hockey and dropping into Al Mazrah.
​
Favourite Games: Sea of Thieves, Call of Duty
Favourite Game Series: Call of Duty
Favourite TV Series: The Wire
Favourite Film: Fear & Loathing in Las Vegas
Favourite Book: The Parthian Chronicles by Peter Darman
Favourite Song/Band: Live Forever by Oasis
​
How did you get into games as a hobby?
When my parents bought me an Amiga 500 for school work without realising it also played amazing games like: The Chaos Engine, Cannon Fodder, Syndicate, The Settlers, Lemmings, Sensible Soccer, Worms, Championship Manager and Street Fighter II.
Now I manage to squeeze in a couple of hours gaming each night when the family are all in bed.
What's your career background?
Marketing has been a constant throughout my career. First in the product sector before joining Aardvark Swift in recruiting for the Games Industry.
What's an average day look like for you at Aardvark Swift?
It depends on the time of year and the events we have going on. The multiple projects that the team and business have on at any one time, pitching in with copy writing, advertising and planning the next project and initiatives keep me constantly busy and engaged.
What do you love most about your job?
The chance to work on a series of exciting and ongoing initiatives like the Search for a Star game dev challenges for students. The work we see and the students we help nurture, that will influence the future of the industry, is exciting to be a part of.
Favourite memory so far?
Search for a Star finals day and the Grads in Games Awards for sure! Seeing the fruition of the Marketing team and the Grads in Games consultants' efforts was great. The team delivered an outstanding game dev challenge over a number of months, rounded off with a fantastic finals day of industry talks, finalist interviews, and awards.