​

​
Dovetail Games
Fiona Taylor –Senior Talent & CSR Executive
"Utilising the expertise of several specialist consultants, Aardvark Swift have made multiple placements across a number of disciplines that have had a crucial impact on Dovetail's all-round business model and development."
​Dovetail were looking to source a Technical Director for an extended period of time before collaborating with Aardvark Swift. The position required a managerial skill set as well as hands-on programming expertise, making the role particularly difficult to fill.
The Aardvark Programming Team managed the campaign, and after frequent and thorough communication to really understand the subtleties of the position and studio culture, located the ideal candidate, taking a consultative approach to filling the role, offering the candidate this vacancy exclusively.
When sourcing Dovetail an Executive Producer, our Production Team highlighted the value we place on our recruitment policy to ensure we exceed expectations in candidate delivery; fit the role, fit the culture, fit the project.
Delivering a candidate that not only excelled in all the skills necessary for the role but had an intense passion for the nature of the project; a fishing simulation game, leaving both parties more than enthused with the outcome of the Aardvark Swift recruitment process.
​

​
nDreams
Katie Mcfetridge– Internal Recruiter
"We've worked with Aardvark Swift for many years now and we have always found them to be efficient, effective, and professional when it comes to helping us recruit. They are understanding and responsive to our specific needs.
When we had a particular requirement for several environment artists for short-term contracts Aardvark managed to fill all the positions within a set timeframe which really supported us for the final push in the development of our title.
As nDreams has continued to recruit and scale-up, Aardvark has provided a diverse range of high-quality candidates, several of whom have joined us across all levels of the business. These successful candidates have gone on to integrate well in to the studio and have provided invaluable support on both Fracked and Phantom: Covert Ops."
nDreams is a studio that Aardvark Swift has had a long-standing professional working relationship with, helping them fulfil a multitude of roles in every discipline and seniority level, displaying significant and continued support.
Because of this, we are able to have a strong understanding on exactly what nDreams are looking for allowing us to deliver the right candidates in minimal time. During 2020/21 we have made helped nDreams with 4 key senior positions, including a Principal Level Designer and a Lead Character Artist (the former being sourced and placed within a two week turn around).
In a similar vein, the combined efforts of our Programming Team enabled Aardvark Swift to place two Senior Programmers at nDreams within a week, displaying our ability to go above and beyond to assist studios to any extent they require, utilising multiple recruiters on one campaign if need be.
​
​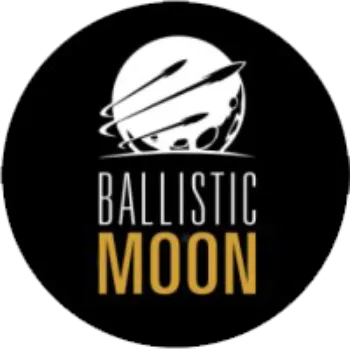 ​Ballistic Moon
Duncan Kershaw –Production & Business Director
"Aardvark Swift have found us developers that have resulted in a substantial and sustained impact on our studio's growth and structure, from talented graduates through to directors in their respective discipline."
​
With influential positions such as a Lead, finding the right fit for a studio's culture, project and the individual role is vital. We took a meticulous approach when reviewing potential candidates, ensuring prospective individuals not only had a proven and substantial track record, but would thrive and generate a positive impact in the studios culture. Ballistic Moon decided on an industry veteran that was located, interviewed, and placed in little over a month.
On the other end of the seniority spectrum Ballistic Moon were seeking a Junior Programmer, which we were able to source via our partnership with the Grads in Games initiative; which allows us to directly filter graduates into the recruitment pipeline, future-proofing the industry by providing a route for young developers to move straight into a role after university – just one of our strengths and unique selling points as a recruiter, bridging the gap between games education and employment.
​​​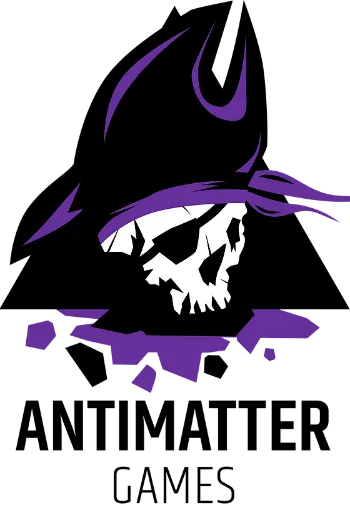 ​AntiMatter Games
Georgina Griffin – HR & Culture Advisor
"Aardvark Swift continue to be a valuable resource for AntiMatter Games when it comes to recruiting.
We recently recruited 4 team members with Aardvark Swift and all have been excellent hires. All have joined AMG seamlessly and have bought incredible value to our growing team. Aardvark Swift understood our needs and found candidates that not only fit the skills specification but found candidates with the same values that we hold as a company."
Aardvark Swift's work with Antimatter games displays the vitality of our service within the videogame industry, enabling studios to expand and upscale in departments that otherwise may not have been possible. Antimatter needed to ramp up in scale to cope with the ambitious workflow of IGI: Origins, and because of this, needed to heavily boost the number of senior staff in the art department. Our Art Team found AntiMatter three artists, two of which being senior members of staff, less than 3 weeks apart.
These placements were crucial to maintaining and boosting the art pipelines on one of AntiMatter's biggest projects to date. Our work with AntiMatter shows our ability to go above and beyond for clients, stepping up to assist with the urgent demands of video game development without compromising on candidate quality.
​
​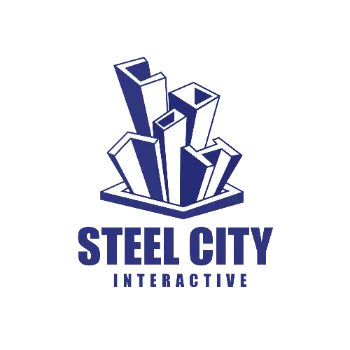 ​Steel City Interactive
Asif Habib – Lead Programmer & Co-founder
"Aardvark Swift have a close working relationship with Steel City Interactive. We've made multiple hires with Aardvark, from graduates to seniors, enabling us to ramp up production drastically."
​
We assisted Steel City Interactive with their growth via our innovative "Level Up" Service. The "Level Up" service is intended to "de-risk" the recruitment process for smaller studios, allowing them to make bolder decisions and grow at a faster rate than otherwise possible.
Steel City Interactive took advantage of the reduced fees, extended payment terms, and the services placement insurance to expand their team in line with the requirements of their project.
The reduction in terms and risk doesn't mean a reduction in service either, Steel City Interactive received our 'Gold Level' service, and to ensure we fully understood the studio culture and needs of the business our consultants undertook studio visits to strengthen the working relationship between ourselves and the studio.
​
​​​

​Konami
Natalie Leighton – Head of HR (EMEA)
"We have been delighted to continue to develop our partnership with Aardvark Swift to support our recruitment needs. They have invested time to deeply understand our business structure and culture, allowing them to ensure the candidates presented are pre-qualified to an extremely high standard.
This level of understanding and trust that we have built allows us to work quickly to secure the best talent available in the marketplace and enhance our team's capability. They have proven time and time again their ability to successfully secure high calibre candidates across multiple commercial disciplines including Sales, Marketing, and our Licencing Department. The team at Aardvark Swift have been, and I am sure will remain, an important trusted partner of Konami in Europe."
Our work with Konami illustrates how we work diligently to support every function within a studio, not just direct development opportunities, but support roles also. Over the last 12 months, we have made five key commercial placements within Konami, from Community and PR Assistant to Digital Marketing and Product Planning Manager. Headed up by our Creative Team Lead Chris Mellor, the commercial desk is a cornerstone of our business and specialises in these specific roles, all the way up to exec search. These valuable members of staff go on to make a marked difference to the studios they join, and we have built several strong bonds with developers in this field.
​
​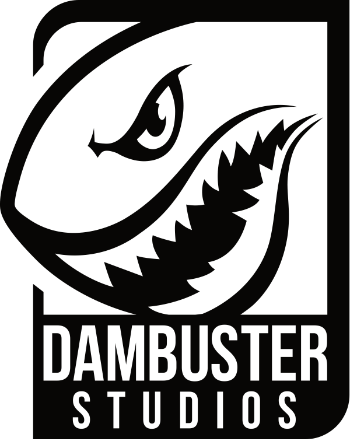 ​Dambuster Studios
Helen Haynes – HR Manager
"We enjoy a close and collaborative working partnership with Aardvark Swift. Open and honest two-way dialogue has led to a greater understanding of the Studio's needs and the candidate/industry landscape resulting in stronger candidate submissions across all roles.
Aardvark Swift have an excellent team of consultants. In particular, the Art & Animation team was instrumental in assisting us to fill two difficult niche opportunities in our Animation team – Facial Animator and Lead Cinematic Animator."
Our Art & Animation recruiters worked closely with Deep Silver Dambuster's internal recruitment function and HR department to find them a Facial Animator and Lead Cinematic Animator; two very difficult roles.
The Lead Cinematic Animator was part of a big candidate marketing campaign and with the Facial Animator position, Dambuster had been searching for a suitable person for some time and reached out to us to assist them. Our team leveraged our database and network of devs to find the perfect candidate for them. Both processes were smooth and efficient, with Deep Silver Dambuster thoroughly pleased with both developers.
​
Fancy getting the same level of service as our clients are enjoying?
​
​