Back to jobs
3D Game Art Generalist - Auckland, NZ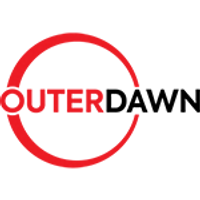 Job description
3D Game Art Generalist
Outerdawn - Auckland, NZ


Outerdawn are are seeking Intermediate and Senior 3D Game Art Generalists to join their talented team on current and upcoming titles.
Their mission is to become a leading game studio within the Southern Hemisphere, bringing thrilling worlds and exciting gameplay to millions of players.
Based in Auckland's sunny North Shore area, they are a growing team of energetic veterans and talented newcomers, all about mobile games that make an impact!


As a 3D Game Art Generalist, you will...

Create high quality semi-stylised to stylised 3D assets across a wide range of categories: characters, creatures, environments, props, etc.
Set up and optimise assets to fit technical requirements
Implement assets into the project within Unity
Work with the team and Art Director to define and/or expand on a visual style
Occasionally create marketing assets to show off the game
For this role, you'll need...

A passion for gaming, particularly mobile games
Great knowledge and artistic ability within Maya and Zbrush; modelling, texturing, import/export processes
Confidence and hands-on aptitude with Unity
Excellent cross-discipline communication skills, a friendly and approachable attitude
To keep up to date with new tools/methods
A personal drive and ambition with your 3D art career within the games industry
Ability to work remotely when/if needed
Bonus points if you have...

Previous work experience as a 3D Game Artist, with released game titles
Familiarity with Substance and PBR materials
Experience leading and/or mentoring
Animation skills
Great eye for lighting/rendering
Shader and/or VFX skills


Just some of the benefits of working with Outerdawn include...

A competitive salary
Wellness days off
Many social activities and events
Job development
Health insurance
If you are looking to make your creative mark in the gaming world, this role is for you!



Interested in hearing more?

Get in touch with Margaret at +44 (0)1709 834 777 or email Liam.hollinshead@aswift.com