Back to jobs
Advanced Technical Animator (UK Remote)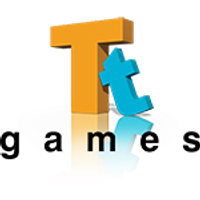 Job description
TT Games are looking for an Advanced Technical Animator to work in the character animation pipeline.
You will work creatively and technically alongside Animators, Riggers, Designers, Artists, Programmers and Production on a day-to-day basis, and report to the Technical Animation Leads and Director to develop animation systems and pipelines.
Your responsibilities…
Create and maintain high quality, efficient character animation blueprints in Unreal Engine
Develop custom animation notifies, blueprint utilities and advanced animation systems in Unreal Engine
Liaise with the Programmers, Riggers, Animators, and other staff in animation setup, systems and trouble shooting
Undertake relevant on the job training where required and keep up to date with industry advancements and technologies
Identify repetitive tasks, pipeline issues, and help create tools to increase productivity
Mentor other team members, proficiently communicating both technical and creative requirements
Profile performance and take steps to optimise animation systems
Develop the animation pipeline
Take some ownership of Technical Animation development projects assigned by your line-manager
Represent Technical Animation in sub-teams and technical meetings assigned by your line-manager
Document tools and systems
The skills and experience you'll bring to the role…
A collaborative and enabling attitude
Effective communication skills and enjoy working in a team, also able to work with independence
A degree, equivalent qualification, or experience in industries with transferable skills
An eye for detail in animation implementation.
Advanced knowledge of Unreal Engine
Advanced knowledge of Autodesk Maya or alternative 3D software
Advanced knowledge of technical animation with specialist experience in an area (e.g., tool development, real time IK and retargeting, advanced layering in Animation Blueprints)
Knowledge of programming or visual scripting
Perks and benefits include…
Flexitime
Discretionary Bonus Scheme
Company pension scheme
Discounts on company and partner products
Exercise classes
Free online training courses
Social Events
Responsible for the best-selling and BAFTA-winning LEGO videogame series, TT Games is in the business of delighting children and grown-ups alike. With more than 30 years of success behind their studio, and as a valued part of Warner Bros since 2007, they have incredibly exciting plans for future titles based on the world's biggest entertainment properties.