Back to jobs
Art Director - Munich, DE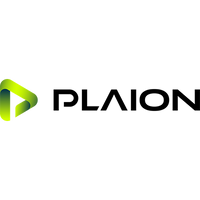 Job description
Art Director (Fully Remote)
Koch Media - Munich, DE


Koch Media are seeking a talented and experienced publishing Art Director to help them take some of the most exciting brands to the next level by becoming part of their international team! They're an international, leading and independent producer and marketer of digital entertainment products in Europe and the USA.

In collaboration with the Development Team Art Director on the Art Direction, you will be involved in of some of their biggest IPs, from indie to AAA, including: Dead Island, Saints Row, TimeSplitters and many more! You will have the opportunity to collaborate with Art Directors, external development teams and stakeholders across different departments throughout the organisation.

You will report to, and collaborate with, the publishing Lead Art Director, their studios, and development teams to support and refine the artistic vision for Koch Media´s line-up. This will ensure that the direction of the project is delivered according to its Mandate and aligned with the Brand/IP pillars of the respective franchise.


As an Art Director at Koch Media, you will...

Contribute to the preparation of Milestone Editorial Debriefings in reviewing all artwork and game art content developed by the Development Teams, providing feedback for improvements and identify possible weaknesses
Act with the consumer and the market in mind and demonstrate a very good knowledge of the game industry and its evolution
Maintain awareness of the current and future directions of the industry and associated technologies, and, where appropriate, make recommendations for implementation of new/upgraded systems, technologies and best practices
Maintain good and productive relationships at all levels within the organisation, as well as with external partners, customers, prospects and vendors
Perform a wide range of tasks including research, collaborating on the Product style, artwork, UI, 2D & 3D content of the development Art Team
Ensure that all related Documentation is properly developed and maintained on the Publisher side (Brand IP Style Guidance/Bible, Outsourcing Companies, Freelancers, etc.)


For this role, you'll need...

A Bachelor's degree in Art
5+ years of professional industry experience, having participated in the production of at least one game title in a Lead, Senior Artist or Art Director role
An exceptional understanding of light, form, shape, structure, and silhouette in regard to illustration and design is needed
In-depth understanding how to develop a cohesive visual style and previous experience working with Art Director, Outsourcing or Art Recruiting. (Beneficial)
Experience in game art asset creation in a variety of DCC packages such as Maya, 3ds Max, ZBrush, and Photoshop
Outstanding communication/listening, interpersonal and organisational skills
A familiarity with art pipelines and technical limitation in game development
Ability to explore a wide variety of ideas and ability to work in a broad range of visual styles


Bonus points if you have...

Experience establishing creative vision, collaboration and strategy for AAA IPs
Experience designing interfaces
Being an experienced and flexible artist, the ability to put final touches on any game asset, visualise feedback, or provide from paint-overs, to mood paintings and finished concept for environments, locations, props, etc. with strong conceptualisation skills such as sketching, illustrating, drafting and painting


Interested in hearing more?

Get in touch with Liam at Liam.hollinshead@aswift.com or call +44 (0) 1709 834 777 now!