Back to jobs
Assistant Game Director (Hybrid Options)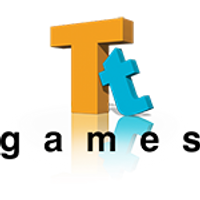 Job description
TT Games are looking for an experienced Assistant Game Director with a passion for creating fun, accessible Lego games for younger & family audiences. This is a great opportunity to work with some of the most successful and famous IP's in entertainment, within a company that's a leader in this market.

Responsible for the best-selling and BAFTA-winning LEGO videogame series, TT Games is in the business of delighting children and grown-ups alike. With 30 years of success behind the studio, and as a valued part of Warner Bros since 2007, they have incredibly exciting plans for future titles based on the world's biggest entertainment properties.

They are always on the lookout for bright, talented and motivated people to join there AAA studio and to be part of everything they do, because they know it is the talent and dedication of their employees that has made 30 years of success possible.

In this role, you will be an inspiring and supportive leader with an open minded and collaborative mindset, excited to help the award-winning TT Games continue to succeed in the next chapter of its story!

The skills and experience you'll need...
Credits on two or more titles in a lead or senior role
A history in both console and mobile game development is essential
A track record of handling beloved IP
Inspirational leadership skillset; being an elegant, straightforward and confident communicator
A comprehensive knowledge of both mobile and console games and the key design trends and opportunities that will shape the industry in the future
A demonstrable ability in executing best-practice Live Operations and Games as a Service approaches, which deliver vibrant, performant content week after week

Your role and responsibilities will include...
Working with the Head of Design / Game Director on the project to help manage the creative direction of the project throughout the concept, pre-production and development lifecycle
Under direction of the Game Director, collaborating closely with Department Leads and Production to ensure that the team have all required information to get the game completed to the highest possible standard
Creating new content designs and concepts and present/pitch them to Leadership Team.
Creating and maintaining detailed game and game system documentation
Rapid concept prototyping and iteration of concepts