Back to jobs
Associate Art Director - Dublin, IE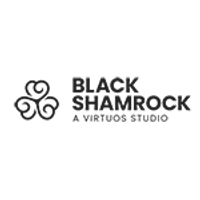 Job description
Associate Art Director
Black Shamrock - Dublin, IE
Black Shamrock is a growing studio and with new and exciting projects coming in. They have an opportunity for an Associate Art Director who will support their Studio Art Director in managing and stewarding this growth into the future.
The Associate Art Director will work closely with management to impart knowledge on art styles and to define guidelines on a variety of dynamic projects for both in house and external or co-development work.
Your role will be to assist the Art Team in developing ambitious Art Direction, Artistic Process and Innovative Ideas internally and with their partner studios to deliver excellent and exciting content.
As a Associate Art Director you will…
Establish and clearly communicate the art vision to the team
Provide clear and concise written and illustrated guidelines that communicate art vision of current projects with AD.
Collaborate with Design, Engineering and Art teams to make recommendations and decisions regarding overall art vision.
Work together with the Art Director to make sure art priorities are effectively defined and processes meet both artistic and scheduling goals.
Provide day-to-day artistic feedback and mentorship of individual contributors and leads.
Review and approve assets to ensure that quality standards are met, and visual consistency is maintained
Work closely with Production to ensure risks are being identified and tracked and assist in the creation and overall management of the art schedule and resource plans.
For this role, you'll need…
5 years+ experience at a senior level working in AAA games development
At least 1 shipped AAA console title
An outstanding portfolio demonstrating 3D high quality realistic work
Proficient in Zbrush, Maya and Unreal
Ability to grow and develop dynamic and collaborative team environment.
Broad knowledge spanning different art disciplines, including concept, character, animation, environment, VFX, UI, lighting, shading, and rendering.
Extensive experience and knowledge of art processes and production pipelines.
Excellent decision-making capabilities.
Interested in hearing more?
Email liam.hollinshead@aswift.com or call +44 (0)1709 834 777