Back to jobs
Character Concept Artist - Edinburgh, UK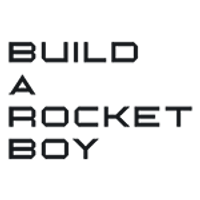 Job description
Build A Rocket Boy are developing EVERYWHERE; an experience with a breadth of unimaginable gameplay adventure.

They are a mix of industry leading veterans whose credits include some of the best selling and most loved games of all time. They are a creative digital entertainment studio with an open and progressive methodology, dedicated to delivering games of the highest calibre possible.

As a Character Concept Artist, you will be responsible for the creation of an array of character designs and ideas. Applying an excellent understanding of key fundamentals of anatomy, fashion, form, and colour to populate their game with believable world class character designs.

Working closely with the Character Lead Artist and Art Directors, you will illustrate a wide range of characters for a bold, new, and exciting ground-breaking game.

As a Character Concept Artist, you will...
Create a series of inspiring digital character and creature designs to believably inhabit the worlds of the game.
Following a brief, research and collect visual references to help define impressive character ideas.
Work with design and narrative to ensure our characters always serve both the game-play and story.
Ensure the character designs work within the technical limitations of animation and rigging.
For this role, you'll need...
Experience in the creation of AAA game character concepts.
Strong experience with digital concepting tools.
A minimum of 2 years professional experience as a Character Concept Artist in the games industry.
Basic 3D and animation rigging understanding, 3D software package skills are a plus.
An excellent understanding of anatomy, fashion design and art fundamentals.
Strong communication skills with the capability to successfully work across multiple teams.
A positive collaborative and professional working attitude.
Strong English skills, both written and verbal.
If you want to feel comfortable, inspired, and appreciated in your work pursuits then this is the opportunity for you. Build a Rocket Boy have offices in Edinburgh, Budapest and consider WFH candidates.