Back to jobs
Cinematic Scene Artist (Remote Options) - Frankfurt, DE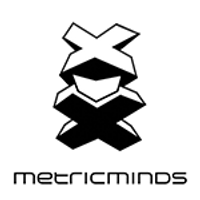 Job description
Cinematic Scene Artist

Metricminds - Frankfurt, DE
Metricminds are looking for a Cinematic Artist to help create fantastic game cinematics projects, working either out of their studio in Frankfurt or remotely from anywhere in the EU!
Metricminds are specialised in the creation of in-engine cutscenes for game developers. They use Unreal Engine and other engines and work directly with the tools and assets of their clients.
Metricminds' studio is located in Frankfurt, Germany and was founded in 2001. Their clients include 2K Games, EA, Epic, Guerrilla Games, THQ Nordic and more.
Using their clients' assets and taking their creative brief (script, storyboard, etc.), you will work with their team to create stunning and enticing cutscenes and trailers for AAA games. You will start by blocking out scenes, recording or bringing in mocap and then iterating your way through to the final, polished cutscene layout. Metricminds are putting a strong focus on storytelling while keeping their clients' objectives for each cutscene in mind.
As a Cinematic Scene Artist, you will...
Help drive the development of AAA quality cinematics and cutscenes
Design and create shots from scripts and or storyboards, using cinematic know-how and language to tell a story
Block out rough sequences which will later receive animation of characters, props and cameras
Use real-life camera behaviour to enhance the camera's role in story telling
Work with a director and a team of artists to create high quality video sequences on tight timelines
For this role, you'll need...
Minimum 3 years of professional experience in the field
Experience using Motion Capture to tell a story and a good understanding of animation timing
Professional background using MotionBuilder of shot composition, framing, cinematography, editing, and flow
Solid skillset in camera placement and animation
Outstanding showreel showcasing animated works
To excel in working in a team
A tendency to determine the best method of completing assigned tasks
To be self-organisational and have a strong attention to detail
The ability to work with minimal supervision
A problem-solving attitude
Fluency in written and verbal English
Bonus points if you have...
Industry experience with real-time work (Unreal Engine preferred)
Solid animation knowledge or ability to create your own block-outs / animatics
Knowledge of photography principles, storytelling and movie making
A portfolio showcasing past works in composition, photography
A technical background with the ability to solve problems if they arise
Applicants must be eligible to work in countries inside of the European Union.
Interested? Want to know more?

Get in touch with Liam at +44 (0)1709 834 777 or email liam.hollinshead@aswift.com now!