Back to jobs
Combat Designer (Hybrid Options)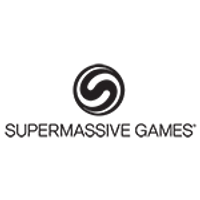 Job description
Supermassive Games are a seeking talented combat designer to assist in creating the most immersive, tense and gripping story lines in the horror genre.
They are looking for someone who is passionate about combat design, knowing the impact these systems have on the satisfaction of gameplay.
This role will revolve around the design and implementation of core combat systems and mechanics through paper-design, visual-logic, and in-house tools. Supporting the system and level design teams to design and create varied and compelling real-time combat encounters, whilst working closely with the programming, animation, and character teams to bring those creations to life.
Your responsibilities…
Design and implement combat systems and game logic through visual scripting systems and in-house tools
Aid in the development of compelling combat systems that scale and evolve in complexity and challenge through player progression
Create and develop combat systems from concept to final quality in collaboration with the design team, programmers, and artists
Create and translate prototypes into game systems and iterate them to quality
Use and modify existing blueprints to create new gameplay
Define sets of combat rules, actions, and abilities to accommodate and showcase enemy behaviours and their responses to player decisions and actions
Craft exciting and rewarding 3rd person combat encounters and experiences that compete with the best in the genre
The skills and experience you'll bring to the role…
Previous experience in a commercially shipped title with responsibility for combat design
Experience of designing combat rules, enemy behaviours (AI) and associated systems such as skill progression
The ability to create interesting, exciting, challenging, and varied combat experiences and encounters
Experience scripting and level designing to accommodate combat scenarios and mechanics
Knowledge in designing and writing scripts to handle gameplay systems, basic AI behaviours, state machines and scripted sequences
Demonstrated experience of a collaborative approach to game making, showing how you worked together with the other disciplines/team members to realise the best possible game play experience
The talent to create game content that delivers a rewarding, visually exciting and exhilarating combat experience for the player
Someone who actively seeks feedback to improve their work while also providing guidance and feedback to their peers
The ability to iterate and rapidly prototype gameplay, and implement to quality
Knowledge of 3rd person combat systems and techniques used in modern AAA titles
Non-essential but nice to have…
2+ years of progressively complex combat design related experience
A portfolio of gameplay and combat design work that speaks to our key requirements
Experience of motion capture for combat systems, the creation of combat state machines and the data that drives them