Back to jobs
Design Director (UK Remote)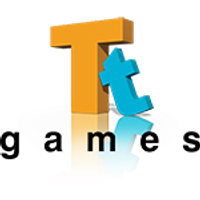 Job description
TT Games are looking for an experienced Design Director with a desire to create fun, accessible family titles like TT's legendary LEGO series.

As Design Director you will work closely with the Head of Game to define the creative vision for the project and ensuring that vision is clearly communicated and carried through into the design and implementation of the game.

You'll inspire and support the design team and bring an open minded and collaborative mindset to the role, leading the team to deliver a high-quality game within the technical, time, resource, and budgetary constraints of the project, revising the scope and design of the game as necessary during development to meet these goals.

Your responsibilities will include...
Clearly communicating game design though the development team ensuring the team have all the required design information
Understanding and empathising with the audience for the game, making sure the game is relevant to the target audience, and their feedback is incorporated into the game
Taking an active role in ongoing user research, adapting the game to address the issues discovered
Maintaining game design documentation and ensuring it is up to date
Planning and task allocation within the design team
Being open minded, looking at new ways of working, responsive to feedback from all disciplines, and able to adapt to a changing market.
Cultivating a culture of respect, open-mindedness, and cross-discipline collaboration within the design team
Providing regular creative feedback and mentoring to design staff
Designing team career plans, training, and appraisals, in liaison with studio design manager
The skills and experience you'll bring to the role...
Credits on one or more AAA console projects as a Design Director or Game Director
Excellent communication skillset
Excellent time management and planning abilities
Practical and methodical approach to both technical and creative problem-solving
Demonstrable dependability and commitment to projects and tasks
Flexible approach with the ability to adapt with change
Comfortable working to deadlines

This is your opportunity to work with some of the most successful and famous IPs in entertainment, within a company that's responsible for the best-selling and BAFTA-winning LEGO videogame series.

TT Games is in the business of delighting their family player base, building on 30 years of success they have incredibly exciting plans for future titles based on the world's biggest entertainment properties.