Back to jobs
Environment Artist (Remote)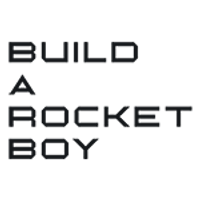 Job description
We're working with Build A Rocket Boy, supporting their search for an Environment Artist to join the team responsible for developing EVERYWHERE; an experience with a breadth of unimaginable gameplay adventure.
Build A Rocket Boy are made up of a mix of industry leading veterans whose credits include some of the best-selling and most loved games of all time. They have an open and progressive methodology and are seriously dedicated to delivering games of the highest calibre possible.
As an Environment Artist at Build A Rocket Boy, you will use visual storytelling to set dress areas as well as craft high-quality assets to AAA standards. You will be able to create works using existing kit modules as well as contribute to the asset banks with exceptional and well-optimised 3D models, adhering to development guidelines.
Working closely with the Senior and Lead Environment Artists, Design Team, and Art Direction, you will ensure that all aspects of your contribution to the EVERYWHERE world look remarkable.
Your responsibilities…
Craft compelling visual narratives that reinforce and enhance the game's setting, story, and gameplay elements
Work closely with the Lead Environment Artist, Art Director, and Senior artists to create high quality 3D environment art
Combine traditional art aesthetics with next-gen 3D authoring techniques to create visually compelling 3D spaces
Stay up to date on the latest industry tools and work with engineers and tech artist department to bring them into the workflow
Create a broad range of environment assets that include architecture, nature and props from both concept and photo reference
Ensure assets and environments conform to the defined technical and artistic requirements
Work with production staff to manage personal deliverables, ensuring they meet the defined objectives, defined quality bar, and schedule
Implement final assets into the game engine - creating well composed environmental 'best practice' locations to serve as a visual guide for Level Design
Use a world editor you will populate and set dress the game world using a variety of 3D assets
Collaborate closely with other departments within the studio (Script, Animation, VFX etc.) to ensure project goals are met
Achieve a high level of artistic fidelity while maintaining engine budgets, limits, and memory constraints
The skills and experience you'll bring to the role…
Experienced and skilled in the creation of high-quality, high-resolution 3D assets, UV maps and textures
3+ years professional experience as an environment artist in the games industry with at least 1 AAA shipped title
Strong modelling skill and experience in a major 3d package
Experience with texture creation/authoring tools such as the Substance Suite
Experience working with a game engine (Unreal, Unity or similar)
A strong understanding of art fundamentals
An appreciation for architecture and design
Effective communication skills with the capability to successfully work across multiple teams
A positive, collaborative, and professional working attitude
Comfortable working in a team environment
Strong English skills, both written and verbal
Please prepare a solid portfolio demonstrating experience in the creation of quality, high-res 3D assets, UV maps and textures.
If you want to feel comfortable, inspired, and appreciated in your work pursuits then Build A Rocket Boy could be the place for you. They have offices in Edinburgh and Budapest and are happy to sponsor your relocation to either location.
They also consider remote candidates from the UK, Hungary, France, and the Netherlands in Europe; California and Washington states in the US; and from Québec in Canad.