Back to jobs
Game Designer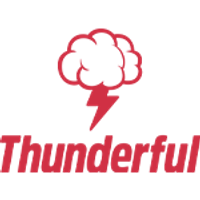 Job description
We're working with Thunderful Games as they search for a Game Designer to join their studio based in Karlshamn, Sweden and work on a number of exciting projects.
As a Game Designer at Thunderful you'll be providing support in the development of ideas from concept through to ideation and will collaborate with colleagues across disciplines throughout the design process.
Thunderful is a creative development studio where quality is the single most important parameter, they make polished gems with a focus on contained, single-player products that are truly satisfying to the player.
The Thunderful Karlshamn studio is also referred to as The Station, and dates back to 2013, the studio is chiefly known for its ongoing contributions to the LittleBigPlanet™ franchise. It's location provides an ocean view and the picturesque surroundings of Blekinge county, making for a truly inspiring setting!
Your responsibilities...
Develop game projects from concept to a complete design, e.g. game systems, user experience, game mechanics, balancing and more
Continuously prototype, test, and tweak different aspects of game designs
Manage and maintain detailed documentation that covers all the components of the game's design
Team up with programmers, artists, and other disciplines to develop game systems, designs and mechanics
The skills and experience you'll bring to the role…
3+ years of industry experience as a Game Designer
Experience of at least 1 AA full game cycle, from concept and pre-production to release
Experience of iterative development of game mechanics and game systems, implementation, balancing and prototyping
Comfortable working in Unity or other 3D game engines
Confident in taking ownership of systems and developing them further to a polished and finished state
Effective verbal and written communications skills in English
Perks and benefits include…
Pension plan
Flexible work hours
Yearly wellness grant
Occupational Health Care
Weekly wellness activity hours