Back to jobs
Game Designer - Guildford, UK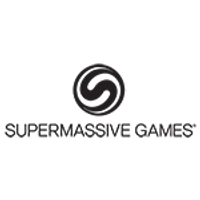 Job description
Game Designer
Supermassive Games - Guildford, UK


Supermassive are looking for a talented Game Designer to join the team to work on a new, unannounced project!

If you're a passionate Game Designer, an Unreal whiz, and someone obsessive about designing and building amazing game systems, then this could be the role for you!

This role involves the design and implementation of core game systems and mechanics through paper-design, visual-logic, and in-house tools - supporting the Combat and Level Design Teams to develop and create compelling gameplay, working closely with the programming team to implement a wide variety of systems. You'll need to be confident around Unreal Engine and have experience using Blueprints.


As a Game Designer, you will...

Design and implement game logic through visual scripting systems and in-house tools
Aid in the development of compelling gameplay systems that scale and evolve in complexity and challenge through player progression
Create and develop game play systems from concept to final quality in collaboration with the design team, programmers, and artists
Develop and translate prototypes into game systems and iterate them to quality
Utilise and modify existing blueprints to create new gameplay


For this role, you'll need...

Competency using Unreal with experience in its various tools – you'll be confident with blueprints and love to create exciting gameplay systems!
Demonstrable experience of a collaborative approach to game making, showing how you worked together with other disciplines/team members to realise the best possible game play experience
The ability to balance and adjust mechanics and gameplay content based on feedback
A logical approach and solid problem-solving skills
A solid understanding of gameplay, flow and implementing game logic systems
To be quick to adapt to proprietary software, workflows, pipelines, and tools


Bonus points if you have...

An outstanding portfolio of gameplay and system design work
Hands-on design experience in a team, working on a published game
A passion for making games driven by gameplay and stories
Experience with puzzle design, combat design and action-based gameplay
The desire and knowledge to push for quality in collaboration with your team


Interested? Call Lawrie on +44 (0)1709 834 777 or email lawrie.brennan@aswift.com