Back to jobs
Game Designer (Hybrid)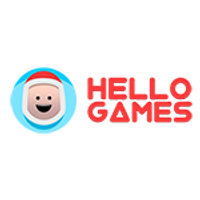 Job description
Hello Games are looking for a Game Designer to join their team as they continue to develop current projects and embark on new and exciting projects.
Hello Games are a structured and tight-knit team that make innovative games, such as the critically acclaimed title No Mans Sky.
As a Game Designer at Hello Games, you will own all the features you design, whilst contributing to a humble, empathetic, and ambitious development team.
Your responsibilities…
Directly create new missions, stories, expeditions, and features for the studio's projects
Make good use of feedback from those around you to shape your work and develop your skills
Collaborate with and amplify the work of coders, artists, and other designers so that it reaches the player in the strongest form it can
Update the player's perspective to features as they're developed
Work well with others, be self-directed, and prioritise your own workload
Communicate across the design and wider development team, so that everyone feels invested and understands the direction of features as they're developed
The skills and experience you'll bring to the role…
Demonstrable ability to take an idea and turn it into a game or interactive experience, either as a professional shipped game, or as a self-published or university project
Hands-on skills, such as in mission scripting, systems implementation, or technical art
Ability to respond to and provide feedback constructively
Excellent written and verbal communication
Proactive approach to problem solving with good analytical skills
Organised, self-motivated, and able to work independently
Perks and benefits of working at Hello Games include...
Flat structure and minimal bureaucracy - no fancy titles, every Designer is a Designer. And that's that!
Genuine authority to Design to the best of your ability
Private Medical Insurance
Pension, Life Assurance and Critical Illness cover
Hybrid working policy
Staff social events, activities, and days out
Studio social budget for additional perks such as Pilates classes
Hello Games are entirely independent, being self-funded and self-publishing, resulting in a studio with the freedom of an indie studio coupled with the stability and benefits of a larger AAA studio, thanks in part to the commercial success the studio has enjoyed in recent years, allowing Hello Games to be in a position to mix the best of both worlds.