Back to jobs
Game Designer (UK Remote)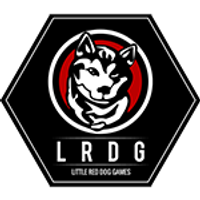 Job description
We are supporting Little Red Dog Games as they look for a Game Designer to join their team and conceptualise gameplay features, systems, and game mechanics.
Little Red Dog Games is an established remote studio with an international team spread across many time-zones. Over the past decade, the studio have been specialising in strategic video games that look and feel unique to anything else in the market, such as their much loved title: Rogue State.

Your responsibilities…
Work on developing and refining novel game mechanics
Collaborate with writers to ensure narrative and story elements complement and support the game design
Identify, offer feedback and solutions, and iterate on existing game design shortcomings
Work closely with designers, artists, and engineers to provide technical, creative, and schedule feedback
Clearly communicate updates and concerns to the Executive Producer
Transform high-level ideas into accurate, intelligible, and quantified specification
Routinely collect feedback from user-testing, the development team, and design management
Identify solutions to expressed problems that won't negatively impact other systems or mechanics
The skills and experience you'll bring to the role…
5 or more years of commercial video game design experience
Excellent verbal and written communicator, whilst being comfortable liaising with both internal and external stakeholders
Deep passion for strategy games, particularly made by small studios
Experience working with distributed teams is a bonus
Little Red Dog Games is an ethical developer whose company philosophy is to provide a healthy and fun work environment that is diverse, inclusive and puts employees first. The studio offer flexible working hours and medical benefits based on your location.