Back to jobs
Houdini Technical Artist - Berlin, DE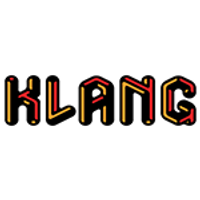 Job description
Houdini Technical Artist
Klang Games - Berlin, DE
If you want to work on an ambitious and ground-breaking project, and want to see a massive and colourful simulation come to life, I have the perfect opportunity for you!
Klang Games have an opportunity for a Houdini Technical Artist to join their team!
Klang is a Berlin-based game studio whose mission is to create deep and meaningful online experiences that bring people together. At the heart of Klang is SEED, a large-scale virtual world that will provide immersive social experiences through gaming.
Working closely with artists and engineers on contributing to our existing pipelines, building new features on top of them, and integrating them inside Unity and various DCCs.
You will...
Create Houdini tools and integrate them inside our modified Unity pipeline.
Write Python pipelines around DCCs.
Proactively reach out to art, rendering, and other departments to gather requirements and understand their needs.
Write technical and user documentation, and train internal users to use the tools and workflows developed by the team.
Optimize content and procedural generation pipelines to increase stability and performance.
Research new technologies and solutions in close collaboration with engineers.
The skills and experience you'll need...
2+ years of relevant experience working as a Technical Artist in professional game development, including some experience with Houdini.
Experience with Unity, its related tools and workflows, and writing custom editors.
Experience in training and onboarding internal users.
Solid knowledge of VEX and Python.
Solid knowledge of third-party tools, such as Houdini and other DCCs.
Experience in documenting and optimizing workflows.
Solid knowledge of game art content creation for real-time game rendering.
For more info, email margaret.smith@aswift.com or call +44 (0)1709 834777.