Back to jobs
Jira Administrator (Hybrid)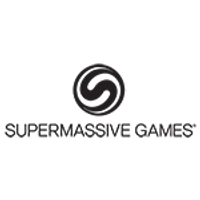 Posted

25 April 2023

Salary

Negotiable

Location

Guildford

Job type

Permanent

Discipline

Production

Reference

18950

Contact Name

Daniel Butcher
Job description
We are seeking a Jira Administrator to join Supermassive Games and work on their exciting projects.
Reporting to the Production Systems Manager in the management information systems (MIS) department, this role will provide broad support for Jira primarily, but also other production management and related systems where applicable. You will create, manage, and support multiple game-development projects and QA databases used by hundreds of users internally and externally.
You'll need to be highly responsive in meeting the daily needs of their Jira users throughout the studio, as well as helping with a wide range of administrative activities, including gathering business requests for more advanced requirements and ideas. 
Your responsibilities…
Monitor and maintain the functionality, data integrity, and security of the company Jira instance
Provide support to users with resolving Jira problems and requests
Assist the Production Systems Manager with administration tasks for Jira and linked systems
Raise alerts regarding potential problems with functionality or performance of the system
Build strong relationships with their user base, management, and IT to provide the best support to meet their requirements
Build a strong understanding of how Jira is used within the Supermassive development process
Assist with other data-related tasks within the MIS team as required
Add new users, modify existing user permissions, add project roles, remove expired users, and maintain licence count
Experience with QA database creation and maintenance, enabling you to consult with internal and external QA teams to prepare projects to specification and follow best practices
Prior experience with custom field management to create new custom fields, as requested from production or QA department, and maintain existing fields
Alteration and upkeep of workflows to support production and QA processes and provide custom functionality, whilst maintaining reporting data integrity
Create new roles and groups based upon team structures and maintain existing user group membership and role attributes
Prepare dashboard reports using useful, appropriate widgets, as well as add-ons such as Multiple Filters, Timesheets, and Dynamic Dashboard
Support users in creation and maintenance of JQL filters, which in some cases may require knowledge of tools such as ScriptRunner
Where required, create and maintain Jira automations to provide extended functionality for their internal custom behaviours and flows
Work alongside the Production Systems Manager and their external providers in scheduling system updates and monitoring currently used add-ons for updates
The skills and experience you'll bring to the role...
1-2 years' experience of Jira administration at mid to advanced level
Helpful, approachable manner, putting their users first to resolve any issues that may arise
Process-oriented mindset and responsive attitude to emergent issues
Knowledge and confidence of building a Jira project from scratch, as well as maintaining existing projects
Strong JQL skills, with knowledge of other scripting languages being highly desirable such as Java, JavaScript, or Groovy
Some knowledge of add-ons such as ScriptRunner, Roadmap, BigPicture, JMCF, and JSU
Analytical mindset for data management and reporting, as well as practical presentation of data in easily understandable formats
Proficiency with project creation and maintenance, with projects requiring custom workflows, security schemes, screen schemes, permission schemes, scripted fields, and field configurations
Interest and willingness to learn new tools and approaches for using Jira and its information
Ability to use REST API, external reporting tools, with good Excel skills, is a bonus
Knowledge of JMCF or scripted fields is a plus