Back to jobs
Lead 3D Environment Artist - Paris, FR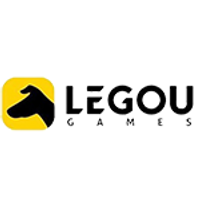 Job description
Lead 3D Environment Artist (Hybrid Options)
Legou Games - Paris, FR

Legou Games are now seeking to recruit a talented Lead 3D Environment Artist with a successful record working on stylised/cartoon type projects to help head up their brand new Paris studio.

Legou Games, one of the world's fastest-growing AAA game developers, has now opened Art Studios in Paris and in Kyiv.
Their first title "Rise of Kingdoms" has been a global hit. It has been released in 142 locations around the world and the number of players already exceeds 100 million. We think It's fair to say, it's been a relative success!


Reporting to the Art Director, the Lead 3D Environment Artist will...

Create high-precision models, maps, lighting and renderings for environments and props
Be responsible for Unity3D resource integration and optimisation
Conduct daily management of the 3D environment team: ensuring cohesive leadership, assign tasks, control quality and progress, improve technical level
Write technical requirement documentation for 3D environment
Team recruitment
For this role, you will need...

3+ years' experience working in the game industry as lead or senior artist, with credits on at least 1 shipped game
Strong professional portfolio with high-quality examples of 3D environments in cartoon style
Strong affinity with a Disney / Pixar art-style
Familiarity with standard tools and 3D character production pipelines for the game industry
Deep understanding of material shaders and the best rendering engines like Marmoset, Arnold, or V-Ray
Good management and teamwork skills
Ability to organise work according to priorities, ensuring deadlines are met
An ability to increase the team's skills through mentorship and artistic techniques
To work closely with the team, art director and external partners to ensure that quality is consistent and cohesive
Ability to produce technical documents, and schedules alongside the Producer in respect of constraints
Strong sense of responsibility
Spoken and written English (Intermediate or higher)


Bonus points if you have...

Experience in level creation
2D illustrator or quick sketches skills
Art school background
Experience in agile-based/SCRUM development
Just some of the benefits of working with Legou Games include...

CDI (Unlimited Term) contract
Competitive salary
One of the best bonus system on the market
Top quality medical insurance
Great offices in great location
Flexibility on home-work / office balance
Generous & caring HR policy
Work on a new project, in a gorgeous medieval fantasy world
AAA-quality on mobile and PC
Millions of players to enjoy your work
A work environment that values creativity
The rare opportunity to join a studio from its creation, to contribute and grow with it!
Being part of a real game with a rich universe, deep narration, strong characters and rich strategy gameplay


This truly is a great opportunity for the right candidate. So if that's you, get in touch with Jordan Langley at jordan.langley@aswift.com or call +44 (0)1709 834 777 now!