Back to jobs
Lead Animation Programmer (Remote Options) - Edinburgh, UK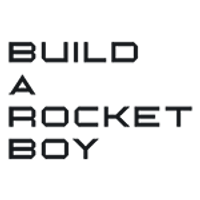 Posted

24 May 2022

Salary

Negotiable

Location

Edinburgh

Job type

Permanent

Discipline

Programming

Reference

17365

Contact Name

Paul Walker
Job description
Lead Animation Programmer

Build A Rocket Boy - Edinburgh, UK
Aardvark Swift is currently supporting the fantastic Build a Rocket Boy in their search for a Lead Animation Programmer. Build A Rocket Boy is developing EVERYWHERE; an experience with a breadth of unimaginable gameplay adventure. They are a mix of industry leading veterans whose credits include some of the best selling and most loved games of all time. They're a creative digital entertainment studio with an open and progressive methodology, dedicated to delivering games of the highest calibre possible.
As the Lead Animation Programmer, you will be responsible for ensuring the delivery of animation systems for use by other game teams (primarily Cinematics, Animation and Scripting) and will report to the Gameplay Technical Director.
You will also be responsible for line management of the Animation Programming team as well as scheduling, prioritising tasks and mentoring of more junior staff. You will provide technical leadership and be able to strike a balance between the immediate and long term needs of the project.
As a Lead Animation Programmer, you will...
Ensure delivery of high quality animation systems by the team
Prioritise, plan and manage the work of the team with minimal oversight
Help define the technical direction and develop innovative solutions for difficult animation problems
Line manage members of the Animation Programming team, and communicate clearly with other team members easily
Help educate and support other teams to correctly and efficiently use animation systems
Communicate with external companies and contractors
Tune animation systems based on high level design input with minimal assistance.
Use appropriate data structures and algorithms to maximise efficiency (for both development time and runtime performance).
Be vigilant for and resolve new problems, delays and risks to delivery of the team's objectives
For this role, you will need...
Exceptional communication skills, and to be comfortable working across teams and mentoring staff
Capability reading and quickly understanding complex code
Ability to plan the work of the team including external dependencies with minimal input
Experience managing a team of programmers
Strong C++ programming and debugging skills
Excellent practical understanding of animation concepts
Understanding of the performance trade-offs for animation systems
Experience with graph-based animation systems
Extensive algorithm and data structure skills (including time and space complexity and real- world vs theoretical performance)
Ability to tune animation systems based on high level design input with minimal assistance
Capacity to understand and utilise multi-threading primitives & high level networking concepts
To be self-motivated and driven to creatively solve problems
Videogame programming experience on animation systems, including having shipped at least one AAA PC/console title
Bachelor's degree with a Computer Science/Software Engineering focus or equivalent experience
If you want to feel comfortable, inspired, and appreciated in your work pursuits then get in touch about joining their team. They have offices in Edinburgh, Budapest and consider WFH candidates.
Get in touch with Paul on +44 (0)1709 834 777 now or email paul.w@aswift.com