Back to jobs
Lead Animator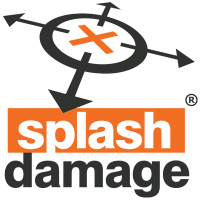 Job description
The illustrious Splash Damage are looking for a Lead Animator to join the team and help bring their characters to life. As a Lead Animator, you will be responsible for driving the team to conceive, prototype, and implement exciting gameplay features and sequences while collaborating with the Animation Director and Art Leads to strive for high and consistent quality animations across the game.
Your responsibilities…
Work in close collaboration with the animation director, game designers, and programmers to understand the direction, quality, objectives, and gameplay intentions in order to communicate them to the team
Work with the production team to define, schedule, prioritise, assign, and regularly follow up on tasks and advancement of the team's work
Define, prioritise, assign, and regularly follow up on tasks and the advancement of the team's work with regard to deliverables
Ensure that work of the team follows the quality standards, artistic direction and set deadlines
Work closely with animators, programmers, artists and designers to create, implement, and debug animations into the game
Collaborate with the animation, code and design teams to achieve balance between animation fidelity and gameplay responsiveness
Quickly prototype animation systems that will serve as a basis for animation and gameplay-related discussions
Oversee the creation and maintenance of all relevant documentation for the projects, including naming and terminology for all gameplay animation assets and folder structures
Coach and share best practices with the animation team
Your skills and experience you'll bring to the role…
7 or more years' experience in animation, video games, films, or equivalent
Demonstratable strong biped, creature, and mechanical animation skills
Aesthetic sense and in-depth understanding of movement in space
Knowledge of the human anatomy, physiological reactions, body language
and proportions in character concepts, in order to express character emotions through movement
Proficiency in mayor 3D animation software packages, particular Maya and Motion Builder
Strong leadership, time, and priority management skills
Detail-oriented, flexible, open-minded, and adaptable to change
Ability to receive, seek and provide constructive criticism
Ability to work effectively with members of the animation team and other teams on the project
It's a bonus if you have…
Extensive experience in gameplay animation in a leadership position
Proficiency in UE4/5
Strong skills in animating the human/creature figure to create high-standard character animations
Experience of working with motion capture data
Experience working with facial animation, blendshapes, and facial animation pipeline
Perks and benefits include…
Bespoke VISA and relocation packages for you and your family
Industry-leading fully paid 30 weeks maternity leave & 10 weeks paternity leave
Substantial performance-related bonus system
Enhanced pension contributions and life assurance scheme
Private Medical and Dental Cover for you and your family, along with a 24/7 digital GP service
Extensive Mental Health support, with line manager mental health training, a group of Mental Health First-Aiders, and on-site or remote counselling
Bespoke learning and development course framework helps you grow as an employee, manager, and leader
Splash Damage believe that games play better with friends. For more than 20 years, they've been creating team-based multiplayer experiences that have entertained tens of millions of players all over the world and forged countless new friendships along the way.
They utilise a hybrid working pattern that gives their employees the perfect balance between the comfort of home working and the perks of office working.