Back to jobs
Lead Animator (Various Locations)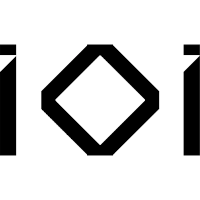 Job description
We are looking for a Lead Animator on behalf of IO Interactive to oversee the overall quality of their animation teams' output, whilst also leading by example, and displaying the amazing things that are possible where experience meets creativity.

With a party of veteran IOI guild members and passionate individuals of the industry, they are building an ambitious new IP for console and PC that will revolutionise the online fantasy RPG genre. If you share a similar passion for creating welcoming, heartfelt, bold, and impactful worlds, get in touch to help write the next chapter in IOI's history.
Your responsibilities…
Lead the animation team in the process of creating animations that fits the style and vision
Support the animators in growing their skillset to reach a compelling animation style and drive the animation vision for the team
Bring the project vision into imaginative motion through keyframe
Work with the animation director and producers to ensure that their creative vision will be produced within production timeline.
The skills and experience you'll bring to the role…
Prior experience crafting animations without solely relying on Motion Capture
Ability to benchmark animations for the team when necessary
Natural curiosity with a mindset that is not afraid to learn new things
IO Interactive is an independent videogame development and publishing company with studios in Copenhagen, Malmö, and Barcelona. As the creative force behind some of the most talked-about multiplatform video games in the last decade, they are committed to creating unforgettable characters and experiences – all powered by their award-winning, proprietary Glacier technology.
This role is available to work out of any of IOI's three locations: Copenhagen, Malmö, or Barcelona.