Back to jobs
Lead Character Artist (Remote Options) - Edinburgh, UK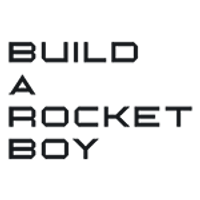 Job description
Lead Character Artist (Remote Options)
Build a Rocket Boy - Edinburgh, UK


Build A Rocket Boy are looking for an experienced Lead Character Artist, specialising in realistic character art, with a proven track record of delivering world-class games.

You will play a key role in driving the quality and vision for characters in Build A Rocket Boy's project, being the point of contact and spearheading asset development under the guidance of the project Art Directors. You will collaborate with other Directors in their studio to deliver on exciting and genre defining briefs.


As a Lead Character Artist, you will...

Mentor a team of Character Artists and be accountable for delivering stunning AAA characters for their world
Create industry leading assets, setting the bar by providing benchmarks and leading by example
Manage external relationships, providing feedback to drive quality and maintain a consistent vision for their characters
Work with Technical Artists to create, improve, and maintain pipelines, shepherding assets efficiently through their development
Set budgets and document workflows, empowering other artists to deliver inspiring character assets
Work with Programmers, Technical Artists and Riggers to help implement and optimise impressive runtime assets
Be a team player, open to taking and offering feedback


For this role, you will need...

3+ Years of experience in a similar position, with at least 1 shipped title under your belt
In-depth knowledge of character art principles
Expert knowledge of character creation software (e.g. Zbrush, Substance, Maya etc)
Hands on experience with Unreal Engine or other similar game engines (Unity etc)
To be self-organised and interested in improving the character development process
Capability of meeting schedules and committing to delivery dates, as well as helping the team to achieve milestone goals
Strong communication skills, with an ability to work cross departmentally to deliver remarkable character assets
A positive collaborative and professional working attitude
Strong English skills, both written and verbal


Build A Rocket Boy is developing EVERYWHERE; an experience with a breadth of unimaginable gameplay adventure.

Build A Rocket Boy are a mix of industry leading veterans whose credits include some of the best selling and most loved games of all time. They're a creative digital entertainment studio with an open and progressive methodology, dedicated to delivering games of the highest calibre possible.

If you want to feel comfortable, inspired, and appreciated in your work pursuits then come join them. They have offices in Edinburgh, Budapest and consider WFH candidates.


Interested? Want to know more?

Get in touch with Liam Hollinshead on +44 (0)1709 834 777 now or email liam.hollinshead@aswift.com now!