Back to jobs
Lead Character Artist - Sarajevo, BA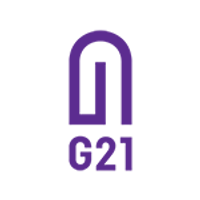 Job description
Lead Character Artist (Remote Options)
Gate21 – Sarajevo, BH
We are working with the THQ Nordic studio Gate21 to help them find Lead Character Artists.
Gate21 specialise in rigging and pipeline solutions and are a highly sophisticated collection of talented game developers and artists who have played integral roles in the production of Gothic and Outcast 2. Gate21 are now beginning work on the highly anticipated remake of the classic title - Alone in The Dark.
The studio are looking to expand their successful team by adding Lead Character Artists to help them along on this exciting journey at a pivotal time.
This is your chance to join a studio who will certainly help shape the face of the industry in years to come!
Your responsibilities will be…
Develop realistic and stylized models for variety of humanoids, creatures, and props
Maintain and enhance quality of character production
Take responsibility for the Art team
Oversee and review the work of Art team
Manage tasks for the Art team
Communicate with other departments and project managers
The skills and experience you'll bring to the role…
2+ years industry experience of 3D character art
Deep knowledge of Unreal, Unity or a known propriety engine
Skilled in sculpting software such as Zbrush or similar
Great understanding of anatomy and movement
Excellent modelling and texturing skills
Face Blendshape modelling
Bonus points if you have 3D hair grooming skills, any experience of Look Dev VFX or are adept with Marvelous Designer software.
Gate21 can offer full relocation support and extra incentives to work in their state-of-the-art studio in a beautifully scenic area of Bosnia & Herzegovina. Equally, they can offer remote working from around the world.
For more information regarding the position or the studio and their working culture contact Jordan Langley at jordan.langley@aswift.com