Back to jobs
Lead Concept Artist (Hybrid)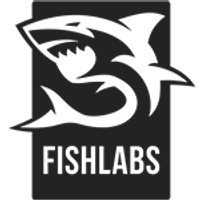 Job description
For more than 15 years, Deep Silver Fishlabs have been creating award-winning, chart-topping games and are now looking for a Lead Concept Artist to join their passionate team! At their core, Fishlabs are a studio for gamers, by gamers, and are a reference for developing premium games with deep and engaging experiences across platforms.
As part of PLAION and alongside their Deep Silver sister studios across the globe, Fishlabs are creating stunning immersive experiences that inspire millions of players worldwide. The studio are looking to continue building on their success, with humble but talented and creative people who have a passion for making outstanding games and want to be at the forefront of gaming.
The Lead Concept Artist will work in a collaborative team environment to provide inspiration and conceptualise the game world on a visually stylised new IP. You'll also assist the Art director in developing the look of the game.
Your responsibilities…
Lead the concept art team by providing feedback on the team's work, providing mentorship to further develop the team's skills and organise the team's tasks
Create mood boards, concepts for characters, environment and props from quick sketches and overpaints to key art
Work closely with other leads and producers to constantly improve the quality of the game
Hold regular one on ones with your team to ensure their well-being is high
Provide clear and proactive communication with all team members
The skills and experience you'll bring to the role…
7+ years of experience working as a Concept Artist for AAA titles and at 2 or more years working in a lead position
Detailed online breakdown of your portfolio work and clarify what you are responsible for
Strong knowledge of colour, light, composition, human and animal anatomy, character design, perspective, architecture design, and an understanding of stylization principles for semi realistic titles
Creativity, observation, and research skills
Ability to provide and accept feedback and adapt to change
Great communication skills and fluency in English