Back to jobs
Lead Game Designer (Remote)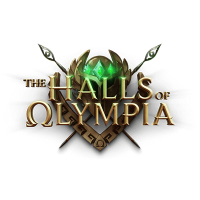 Job description
We're working with The Halls of Olympia as they look for a Lead Game Designer to craft an ever evolving metaverse of competitive sporting events, with player's Olympians serving as a gateway to an exciting and expansive realm of massive proportions.
The initial game modes on offer to players will be Chariot Racing and Gladiatorial Combat. Game outcomes will be dictated by on-chain interactions and be decided by a combination of the created Olympian's traits, abilities, and equipped items, as well as verifiable on-chain randomness.
Their developer team includes talent who herald from the likes of Chainlink and Microsoft, and Halls of Olympia are also working with a number of external teams, including one who worked on NBA Topshot, and a top shelf VFX studio who worked on Forza 5.
They are looking for a talented lead game designer to be autonomous and tie the game together, cross collaborating with all areas of the design team, ensuring an aligned studio vision and help with the support of development cycles, the project vision and champion excellence.
The skills and experience you'll bring to the role…
Ability to make high level game design decisions
Experience of building game content for live and continually adapting games
Experienced in build crafting / level systems / progression systems that allow player characters to grow and evolve organically
An understanding of economic integration