Back to jobs
Lead Game Designer (UK Remote)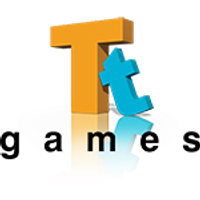 Job description
We're working with TT Games as they look to add an experienced Lead Game Designer to the team responsible for creating their legendary LEGO series.

In this role, you will inspire and support the design team and be responsible for leadership and day to day management of a section of the design team, ensuring high quality delivery of gameplay features and content.

Alongside the Head of Game & Design Director, you will help to evangelise the game vision, ensuring it is clearly communicated to your team and carried through into the game's design and implementation.

You will be responsible for several aspects of the game and lead a team of designers to deliver those aspects to high quality, on time, and in line with the creative vision of the game.

Your responsibilities...
Producing and maintaining documentation
Ensuring that design changes are clearly communicated to all disciplines in the team
Overseeing, mentoring, and coaching the designers who report to you, as well as working with Production and your direct reports to assign & schedule tasks
Verifying task estimations provided by more junior staff and guaranteeing reasonable timeframes are provided for planning purposes
Holding an active role in project planning and ensuring your team are prepared so that meetings can run efficiently
Holding regular 1-2-1 meetings with your direct reports, liaising with them on their career and professional development; as well as carrying out formal annual appraisals & goal setting
Cultivating a culture of professionalism, collaboration, and respect
Ensuring team members follow agreed development practices as well as ensuring that their own work is properly tested before it is committed to the project

The skills and experience you'll need...
Broad knowledge of game design with a strong understanding of several areas of specialisation, such as game mechanics, level design, combat, balancing, progression, usability, social mechanics, games as a service, etc.
Extensive background in games development, and as a Lead, shipped at least two action or action/adventure current gen console or PC titles
Leadership track record, including the running of a multi-person design team; people-management, mentoring, line-management
Professional history writing high quality design documentation
Good knowledge of industry trends as they relate to genres, gameplay, development models, and financial models
Expertise with UE4 an advantage
A passion for creating fun and accessible games for children and families

This is your chance to work with some of the most successful and famous IPs in entertainment, within a company that's a leader in this market. Responsible for the best-selling and BAFTA-winning LEGO videogame series, TT Games is in the business of delighting children and grown-ups alike.

With 30 years of success behind the studio, and as a valued part of Warner Bros since 2007, they have incredibly exciting plans for future titles based on the world's biggest entertainment properties.