Back to jobs
Lead Game Designer (Various Locations)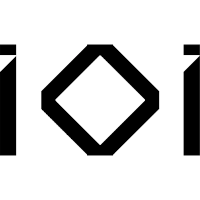 Job description
IO Interactive, a leading AAA developer and publisher with state of the art studios located in Barcelona, Malmo, Copenhagen, and now Istanbul, are looking for a Lead Game Designer to take charge and lead their team of talented designers.

They are the creators of some of the most loved gaming franchises from Kane and Lynch, Hitman, and some really exciting upcoming IP's such as 007 and now Project Fantasy. They are a player-centric studio who are committed to creating unforgettable characters and experiences.
Your responsibilities…
Lead and manage the design team, prioritising the personal and professional development of each team member
Create, optimise, and maintain workflows and pipelines to ensure the team's work aligns with the game's vision and goals
Collaborate with other leads to fully realize the game's vision
Inspire the team to create engaging, innovative, and high-quality design gameplay that exceeds player expectations
Mentor and guide the team to foster creativity, collaboration, and excellence
Foster strong relationships as a conduit between game management team and the design team
Use their proprietary tools to design, prototype, and test gameplay mechanics while identifying opportunities for improvements
Work with project management to ensure the design team meets milestones and delivers on time and on budget
Deliver content within quality requirements, on schedule, and within technical limitations
The skills and experience you'll bring to the role…
5 or more years experience in game design
Previous experience in a lead design role
Worked on 1 or more AAA games from the start of the development cycle to the final release
Excellent communication and interpersonal skills
Strong problem-solver with a deep understanding of game design principles and gameplay mechanics
Passion for people development and creating a supportive and inclusive culture
IO Interactive have a dedicated team of people managers, who look after you as an individual and as an employee. With more than 40 nationalities, they know that everyone is different and they are proud to have a reputation for being a friendly workplace with highly-talent people.