Back to jobs
Lead or Principal Graphics Engineer - Kent, UK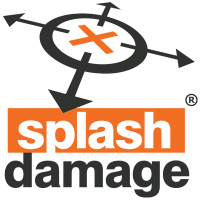 Posted

12 August 2022

Salary

Negotiable

Location

Bromley

Job type

Permanent

Discipline

Programming

Reference

17838

Contact Name

Paul Walker
Job description
Lead or Principal Graphics Engineer
Splash Damage – Kent, UK


Aardvark Swift is supporting Splash Damage in their search for a Lead or Principal Graphics Engineer. The studio culture at Splash Damage is rooted in an open, friendly, and collaborative multi-cultural environment as Splash believe that fostering that diverse culture is the best way to build both their games and their studio.

This ethos is supported by their numerous awards, including a 'World-Class' accreditation by Best Companies and being named one of the UK's 100 Best Large Companies to work for.
As a Lead Graphics Engineer, you will be responsible for spearheading the effort of your team from architecture design, to implementation of large-scale rendering features.

You will consider the skills and talents of your team members and use their experience to identify risks and blockers and proactively remove them, build roadmaps and become a force-multiplier for your team, mentoring them every step of the way, and setting a clear technical direction for your team and a champion of best practice.
The skills and experience you'll bring to the role…
Expert knowledge of C++, with relevant professional experience
Industry experience of graphics programming in a modern engine
Strong understanding of game-development related 3D maths principles
The leadership skills to lead a rendering development team
Experience iteratively implementing graphics features from inception to delivery
Experienced of all phases of game development, from feature design to bug-fixing
Experience working with design teams to elicit requirements and design graphics and low-level engine systems
Bonus points if you have experience of…
Real-time networked multiplayer games
Unreal Engine 4 development eon PC or console
Multi-threaded development
Developing for Scarlett, PS5, Xbox One and/or PS4
Profiling and optimising code for optimal CPU, memory, and bandwidth usage
Developing procedurally generated environments
Interested? Want to know more? Get in touch with Paul Walker at +44 (0)1709 834 777 or email paul.w@aswift.com