Back to jobs
Lead Sound Designer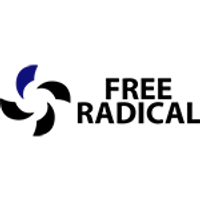 Job description
We're working with Free Radical Design as they seek to bring in a Lead Sound Designer.
Free Radical Design have been reformed to revive the unbelievably enjoyable gaming franchise Time Splitters! Continuing the sequence of games that was loved and enjoyed by so many.
As a Lead Sound Designer at the studio, you will create world-class, original SFX using a range of sound design methods and techniques, whilst working with the Project Audio Director to define and maintain the project's vision.
Your responsibilities…
Provide feedback and identify opportunities for iteration
Be a focal point for the Production team
Manage contractors and external resource
Identify new audio pipelines and lead the optimization and refinement of current audio pipelines
Work under deadlines to ensure project planning remains on target
The skills and experience you'll bring to the role…
Full cycle work experience as an Audio Designer on 3 or more shipped titles
Advanced working knowledge of Wwise middleware
Solid knowledge of field and studio recording
Familiarity with Foley recording and application
Experience in working with sound to picture
Ability to mentor and lead team members