Back to jobs
Lead Technical Artist (Remote)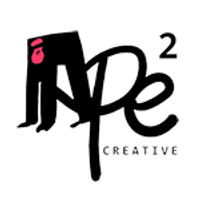 Job description
Canadian studio Ape Squared Creative (Ape²) are looking for a Lead Technical Artist to join the team working on their Above.Land project, a cutting-edge open world metaverse.
Your new team is very technically proficient, highly motivated and excited to work on projects that will change the industry. You will collaborate with other team leads to identify and develop art production processes and technologies that meet artists' needs for creating high-quality game art assets, FX and animations.
You will also be responsible for facilitating seamless asset integration in Unreal Engine 5 and support with technical guidance. You will also assist the riggers and animators with mocap tech, implementing characters in UE and crafting state-of-the-art cutscenes.
Above Land is an AAA open-world metaverse, set in a magical world above the clouds, humans and mythological creatures attempt to find a way to co-exist. A place where technology and fantasy blend together, new world meets the old and epic adventures await around every corner. Players must find a way to free and liberate creatures that have been corrupted by a powerful evil, and return them to their majestic forms that they once were, mastering techniques, upgrading their gear and crafting their battle plans in order to save their world.
Your responsibilities…
Collaborate with other core team members to develop the overall vision and determine technical feasibility
Identify and analyse risks including engine, data, features
Assess existing tools and design custom tools to support art pipelines and workflows to sustain the project vision e.g., procedural environment generation, custom materials
Set up and maintain frameworks to allow creative freedom while hitting quality and performance requirements set up by the engineering team
Meet with the Art Director, Level Design Lead and Environment Art Lead on a regular basis to share information and updates, enforce standards, set benchmarks, give feedback
Resolve specific, complex, escalated issues and approve technical specifications
Represent the art team in technical discussions and requirements meetings
Write documentation, tutorials/training videos and provide training to the Art, Design and Engineering departments
The skills and experience you'll bring to the role…
Bachelor's degree in Art, Design, Technical discipline or other relevant training
6+ years of experience as a Technical Artist in the video game industry with experience as a Lead Technical Artist
Shipped one or more AAA console or PC titles
Advanced knowledge / hands-on experience with Unreal Engine 4 and 5 and Visual Scripting Blueprints
Advanced knowledge of Blender, 3DSMax, Maya, Photoshop, Zbrush and Substance Designer
Knowledge of Houdini is a strong plus
Advanced knowledge of modern 3D graphics techniques
Experience writing and modifying shaders
Experience with version control software such as Perforce or Git
Working knowledge of scripting/programming using languages such as MaxScript, Python, C Sharp
Advanced understanding of creative and game development processes
High proficiency in technical problem solving
Open-minded team player attitude
Strong work ethic and self-motivated
Passionate about playing and making video games
Perks and benefits include competitive salary and health and dental benefits.