Back to jobs
Lead VFX Artist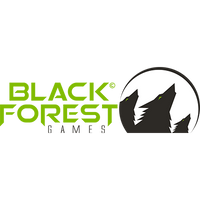 Job description
The largest studio of THQ Nordic Vienna, Black Forest Games, are searching for a Lead VFX Artist to come in and work on the studio's upcoming projects, which are being developed in Unreal Engine 5.
As a Lead VFX Artist, you will be creating VFX which are stunning, well-timed, often interactive, and still performant. They are looking for someone who enjoys pushing for innovation with very strong communication and organizational skills.
From their base in Southern Germany near the border with France, Black Forest have created a studio that combines the creative freedom and culture of an independent studio with the financial security of a big publisher. The studio has assembled an international team which fosters diversity and operates with a model where sharing is a must.
Your responsibilities…
Create visual effects using Unreal 5 and a variety of technical approaches, matching the visual style of the game
Create the required VFX assets, meshes, textures, flow maps, image sequences, vertex animations
Communicate with designers to collect all relevant information for effective creation and to brief team members
Work together with the VFX director, Tech Art, and Code to ensure the highest quality and best performance for effects
Follow through with an effect and keep it on the radar until it is fully implemented and working as intended
Plan and create VFX task lists, assigning tasks and monitoring them until approval
Feeding and Maintaining the VFX pipeline with outsourcing companies
R&D for the effect pipeline – new tricks and techniques
Work on further improvements and customization of their existing effects toolset, helping to build a library of useful material functions, Niagara module, VFX blueprints
Manage the team by having 1-2-1s, conducting annual reviews and mentoring team members
Communicate with Art Direction and HR about team-related topics, training, career opportunities
Participate in recruitment processes for the team, evaluate CVs and portfolios, interview candidates, give feedback, assist with decision making
The skills and experience you'll bring to the role…
5+ years' experience as a VFX Artist in game development
Experience with Unreal 5, Niagara, Blueprints, etc
Experience with Realtime VFX
Capable of VFX asset creation, meshes, textures, flow maps, image sequences, vertex animations
Ability to create custom shaders and post effects
Inquisitive mindset and creative approach to work
Able to create effects in a constrained environment, project-specific performance requirements, number of emitters and particles
Organized and responsible workflow to maintain file hygiene
Excellent communication skills and proven ability to work within a team
Self-driven mindset and being able to take over complex tasks and construction sites
Bonus points if you have…
Experience with video visual effects software particles e.g.  Adobe After Effects
Keen interest in CGI effects production
Basic programming or scripting skills
General CG artistic skills, such as animation, camera work, and hand drawing skills
Perks and benefits include…
Flexible working hours and a work-life balance
Additional health insurance and accident insurance
Competitive salary and pension plan
30 days annual leave
Green office, fresh fruits, coffee, and drinks
Mental health support
Fitness area in the studio
Free English & German language classes