Back to jobs
Principal Game Designer - F1 (Hybrid Options)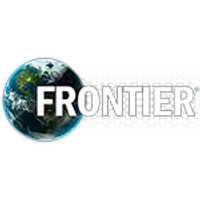 Job description
Frontier are currently offering the opportunity for a Principal Designer to join the team and play a key role in the development of this fantastic project.

As Principal Designer, you will be instrumental in ensuring that the overarching game vision is successfully translated into compelling experiences that bring home the excitement, intensity and strategy associated with F1. You will be expected to lead by example, mentoring other members of the design team, guiding and supporting them in terms of output, skills development and process. The nature of franchise development will require that you are forward thinking and able to help plan for how the experience will evolve in future iterations.

Frontier are currently hard at work building a hugely exciting new franchise; an officially licensed F1 title.

Your responsibilities will include...
Design – Involved at every stage of a project:
Preproduction; Concept, prototype, iterate, document and scope. Identify the design, pipelines and tools that will facilitate the team to succeed and deliver on the vision
Production; Collaborate, create and assess. Deliver on the core experience and content
Release/live; Play, feedback and balance
Communicate and Champion- Ensure that the game design is clearly communicated and fully understood cross discipline. Ensure that feedback is assessed and acted on where appropriate.
Deliver – Help define milestones, manage risks, delegate effectively and support staffing strategies to ensure quality and to mitigate risk.
Enrich – Support an environment where team members are encouraged to grow and develop and work cohesively together.
Reporting – Reporting progress, risks and offer insights into opportunities and improvements.
The skills and experience you'll bring to the role...
Significant games industry experience. Preferably full development lifecycles on multiple AAA game titles, ideally in the management and/or strategy genres.
Confident in communicating across the game team and to wider stakeholders
Direct experience of designing and delivering game features and assets using current industry standard tools or equivalent proprietary software. Experience with Unreal Engine an advantage.
Experience in team building, management and mentoring with strong interpersonal skills
Experienced at scheduling, estimating and prioritising work
Perks and Benefits...
The chance to work with talented and passionate people, developing and publishing sophisticated and enduring games in a creative and collaborative environment. We love what we do, and we work hard to provide outstanding experiences for our player communities. Frontier rewards this passion and determination by sharing in the company's success and by supporting our teams to keep doing what they love.

Well-being is a big focus at Frontier and we are continually evolving how we can support our staff. We encourage a healthy work/life balance and host a range of well-being activities, initiatives and sessions to support both mental and physical health.

They offer a competitive salary and benefits package, which includes a success-based annual bonus, share option schemes, pension, life assurance, private family healthcare, flexitime working hours, enhanced maternity/paternity package, in-house subsidised catering, support with relocation, a Cycle to Work scheme and free bike servicing, and social events.