Back to jobs
Principal Game Designer (UK Remote)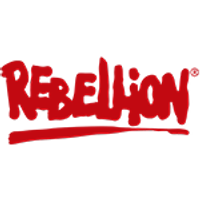 Job description
We are on the lookout for a Principle Games Designer on behalf of Rebellion North to work on a new co-op Strategic Shooter title.

As a Principle Games Designer at the studio, you will deliver game features, design documents, and prototype specifications to the highest possible quality, whilst supporting the design team as required.
Your responsibilities…
Regularly play the levels in production and proactively give feedback to other members of the team on their work, whilst ensuring any feedback is in line with the creative vision of the game and the overall design set out by the lead
Pre-emptively identify and raise any upcoming issues on behalf of the team to lead during production
Work with multiple teams to drive the vision for these new production concepts and methods, and support the pipelines and designer's workflow
The skills and experience you'll bring to the role…
Experience and desire to focus and mentor individuals and teams to achieve a specific outcome to drive performance and solve problems creatively
Expert knowledge of creating game designs, documents, and prototype specifications
Strong understanding of the video game development process, including working in a timely manner, and prototyping and iterating appropriately within that restriction
Brilliant knowledge of production pipelines
Willingness and ability to deliver high-quality results using tools and processes required to get the job done
Experience with supporting games post-release and considering monetization and game economy aspects during production
For 30 years, Rebellion have been creating incredible video games at their multiple studios, but Rebellion is more than just games. They have their own film and mo-cap studio, they create board games, publish books, and through 2000AD, publish comics and graphic novels such as the amazing Judge Dredd.
Rebellion are proud of their open, friendly, and creative atmosphere. They love what they do, and they have fun doing it! As a big indie developer, they have complete creative freedom over their titles which allows them to work on a massive variety of projects across all the major platforms.