Back to jobs
Principal Technical Designer (UK Remote)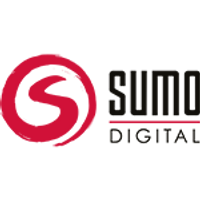 Job description
We're working with Sumo Sheffield as they look for a Principal Technical Designer to join the team.
Technical Designers are responsible for implementing and maintaining gameplay systems across the game, working as a bridge between technical and creative departments to aid with robust and reusable content.
The technical design department provides building blocks needed by all other departments within the studio, to allow them to create advanced gameplay easily.
Your responsibilities...
Collaborate with all the different disciplines to uphold and help execute the game vision
Champion and uphold the creation of technical workflows and production pipelines
Act as a technical expert on the team and ensure the tools, documents, technical support and dissemination of best practices
Obtain in-depth knowledge of the engine, its capabilities, and auxiliary development tools
Aid the Lead Technical Designer in assessing and validating game features for technical feasibility
Mentor more junior members of the team
Uphold good system architecture across the department, including reuse and optimisation
Be an advocate for the technical design team in interactions with all departments
The skills and experience you'll bring to the role...
Shipped at least two commercial titles on current-gen consoles
Ability to work cross-discipline and provide constructive and easy-to-understand feedback to any team member
Excellent technical scripting skills, ideally in visual and text-based scripting
Self-motivated towards solving creative problems and technical challenges
Ability to analyse and deconstruct the work of others
Perks and benefits include...
Annual Bonus Scheme
ULEV car scheme
Flexible Working  
5 learning days including 1 volunteer day
Sumo Digital are an award UK studio with a rich history of massively successful AAA titles!
Having develop the likes of Little Big Planet and Crackdown and massive contributions to the genre-defining titles like Forza, Sumo Sheffield has a mightily impressive portfolio.
Not only are Sumo known for their amazing portfolio of games, Sumo have won numerous awards for best places to work in the industry in very recent years. Since 2003 Sumo has had over 20 years of sustainable growth and their desire for excellence on all their games is highly evident!