Back to jobs
Production Director - Guildford, UK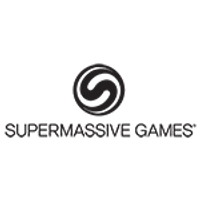 Posted

05 May 2022

Salary

Negotiable

Location

Guildford

Job type

Permanent

Discipline

Production

Reference

17275

Contact Name

Connor Green
Job description
Production Director
Supermassive Games - Guildford, UK


Supermassive Games are looking for a Production Director to join their team to work on multiple exciting new projects! In this role, you will support the growth of the studio and their ambition of their current development portfolio.
This is not a typical production role (if there is such a thing!) and they need people who understand that a great manager works for their team, not the other way round.

As a Production Director who is strategic and tactical, you will have an oversight for all products developed with the team from live ops to mobile target market. You will provide expert management, support, and guidance to Producers and the games for which they are responsible.

Your role and responsibilities will include...

Planning, staffing and other expense requirements for budgetary approval
Defining teams, roles, and structure, and evaluate candidates for new positions, making hiring decisions for critical roles
Arranging, collaborating, and providing appropriate governance over external partners and suppliers of services
Ensuring that the agreed goals for each product meet (or ideally, exceed) expectations in all respects, visually, narratively, functionally, and commercially during concept, design, and production phases
Devising, implementing, and managing strategies and process for successful live deployment and lifetime support for customer-centric services
Considering which projects need further support for them to succeed and find ways to provide that support
Working closely with others to develop the portfolio of commercially viable products offered by the group, whether these are developed internally or externally
Collaborating with other Producers and Directors on improving methods, processes, and product features that contribute to efficiency and/or quality improvements in the games being developed
Seeking out internal and external creative expertise and solutions on behalf of the Senior Producers and their teams


For this role, you'll need...

An understanding of the context of games development
A track record previously working as part of one or more game development teams
To be fanatical about details and meticulously organised
Familiarity with a variety of project management and bug tracking software (e.g., Jira, DevTrack, Trello, etc.)
In-depth knowledge of Excel
A passion for games

Bonus points if you have...

Experience in cross-discipline team management
Delivered for mobile and/or live service games


Just some of the benefits of working with Supermassive Games include...

Making big games with small teams
Quarterly Profit-related Bonus Scheme
25 days annual leave
Pension and life assurance
Social events - including a large summer party
Constantly improving tools and workflow so you can focus on creativity
Fast decision-making, allowing good ideas to flourish
A supportive, inclusive and friendly team culture
A focus on work-life balance
Working on the cutting edge - making innovative and immersive games


Supermassive Games strongly believe in people taking ownership, responsibility, and working together as teams to solve problems, achieve goals and deliver working software is critical to their continued success.


If you are interested, get in touch with Connor at Aardvark Swift now!
Email connor.green@aswift.com or call +441709834777