Back to jobs
Production Director (Remote Options) - London, UK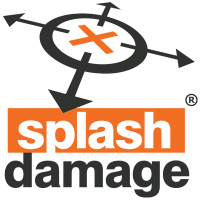 Posted

11 August 2022

Salary

Negotiable

Location

Bromley

Job type

Permanent

Discipline

Production

Reference

17807

Contact Name

Connor Green
Job description
Production Director (Remote Options)
Splash Damage - London, UK


Splash Damage are on the lookout for a Production Director to join their team!

Splash Damage believe that games play better with friends. For more than 20 years, they've been creating team-based multiplayer experiences that have entertained tens of millions of players all over the world and forged countless new friendships along the way.

Their studio culture is rooted in an open, friendly, and collaborative environment. Their games are made by people from all over the world, from entry-level Fresh Talent hires to industry veterans, and they believe that fostering that diverse culture is the best way to build both their games and studio. They've won numerous awards, including a 'World-Class' accreditation by Best Companies and being named one of the UK's 100 Best Large Companies to work for.

While their offices are based in Bromley, UK, their people have access to progressive working patterns that give them the flexibility to decide how to do their best work.

The Product Management team at Splash Damage help drive the vision of their games from conception through launch and in to Games as a Service. They are focused on the players needs and assist in building and operating games way beyond players wildest expectations. They are passionate about player data to drive content roadmaps, in-game events management, game economies, feature development and community management focus to simply make their games better for players. They understand the needs of their players, clients and what makes a good game great. They live and breathe games and aren't afraid of making tough decisions for the greater good. They fail fast and often to reach the pinnacle of delivery excellence. Whatever the players and community are calling for, they are there to deliver it to them.

As a core member of the Product Management team, you'll join the effort of forming passionate cross-functional teams in crafting incredible experiences for players. You are on the pulse as the keeper of the content roadmap and responsible for continually developing it based on data and trends. You'll encourage teams to collaborate, push their ideas and suggestions without fear of putting new ideas into players' hands and relish the feedback, good or bad. You'll meet and exceed expectations by helping to conceptualize, deliver, improve, and influence creative product at every stage of the production.

A Production Director defines, owns and steers a products vision, strategy, and business model based on a deep understanding of the market, players, game design and engagement/monetization mechanics.

As Production Director you will partner closely with the Executive Producer, Production and Game teams to concept, define and implement engaging features, content, and systems that are aimed at improving / addressed key metric needs and targets. You will be responsible for managing the content and release roadmap, organising with the product team and development management teams to ensure the product vision is matched by a world class content roadmap that responds directly to what the players love and want. You will be responsible for both the ongoing critical and commercial success of the game and building a best in class game teams.


For this role, you will need to be...

A gamer: you love games, you play games, you take play seriously – it's why you're in the industry and why you love coming to work every day
A strategist: your careful planning and dream to produce results makes you an effective leader who can balance and prioritize short-term solutions with the long-term vision and goals; responsible for both the long term commercial and critical success of the game.
A tactical delegator: you know how to get things done by using your tailored and proven management skills and clinical handling of agile development to allow your team to execute on the goals and craft the best product possible.
Aspirational leader: you help others empower themselves by fostering an environment of collaboration, accountability, creativity, constructive criticism, recognition and appreciation; you communicate daily with the team to update them on issues, achievements, priorities and goals, and lead from the front.
A data forge: You are able to collect and articulate performance data with the teams and clients on a regular basis, tailoring to meet each business need and constantly making the game better for the players.
A cool, passionate head: you know that good leadership is based on clear and aligned communication and trust. You are an ambitious leader that constantly maintains a high standard of openness and trust with every team member and expect the same high level of patience from your team as you do yourself.
Player focused: you understand what impacts on the player experience because you are a player too. You use your vast knowledge in your strive to improve the overall experience. To you the player comes first and you instil this mindset throughout the team.


Splash Damage offer a comprehensive benefits package for you and your family, including...

Working your way with access to progressive working patterns including hybrid and fully remote
Substantial performance-related pay system on top of your basic compensation, along with enhanced pension contributions and life assurance scheme
Bespoke VISA and relocation packages for you and your family, with support from the team throughout the whole process
25 days of holiday and 8 Bank Holidays a year, plus annual studio closure between Christmas and New Year's
Private Medical and Dental Cover for you and your family, along with a 24/7 digital GP service
Extensive Mental Health support, with Line Manager Mental Health training, a group of Mental Health First-Aiders, and on-site or remote counselling
Bespoke Learning and Development course framework to help you grow as an employee, manager, and leader
Industry-leading fully paid 30 weeks maternity leave & 10 weeks paternity leave
About Product Management at Splash Damage


If you are ready to steer projects to success, please reach out to connor.green@aswift.com or call +44 (0)1709 834 777 now!