Back to jobs
Senior Animator (UK Remote)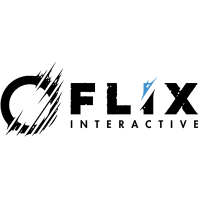 Job description
Flix Interactive are looking for a Senior Animator to lead and develop Animation for AAA Unreal Engine projects, that are Flix's proprietary projects and high-profile collaborations.
As a Senior Animator you will be working closely with Leads and the Art Director to create AAA 3D animations for large-scale game worlds.
Flix are located just outside Birmingham, UK and have built a friendly and nurturing work environment where you'll build games as part of their extremely talented and ambitious team, which is composed of welcoming, passionate, and active gamers who support each other in all aspects of development.
Your responsibilities…
Collaborate with their art and design teams to craft 3D animations for large-scale game worlds
Communicate and work closely with Leads and the Art Director, sharing feedback with the wider art team
Contribute to the creation and upkeep of animation libraries
Ensure assets adhere to project specifications, technology requirements and budget
The skills and experience you'll bring to the role…
2 or more years of Animation experience in the games industry
Strong practical grasp of the Unreal Engine animation pipeline
Expert understanding of motion and kinematics for character, creature, and prop animations
Proficiency in character skin weighting and rigging
Comprehensive knowledge of character and object setup within animation blueprints
Familiarity with Human IK or similar Maya rig controls
Comfortable analysing animation requirements within technical and production constraints
Self-motivated with real pride in your work
Happy to collaborate across a team and studio environment
Experience creating inspiring animations within dynamically lit game environments
Able to adapt and master new tools
Accept and apply feedback and guidance effectively
Effective time management
Desirable but not essential skills…
Ability to create game-ready locomotion animations for both biped and non-biped characters
Understanding of best practices for geometry deformation on a mesh
Experience animating high-quality characters for third and first-person adventure games
Perks and benefits include…
Bonus scheme
Private healthcare
Additional time off over the festive period
Team outings and events plus summer and Christmas parties