Back to jobs
Senior Audio Designer - Guildford, UK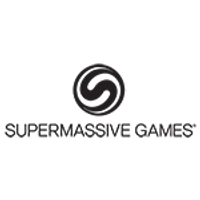 Job description
Senior Sound Designer
Supermassive - Guildford, UK


With a passion to deliver high-end cinematic games, Supermassive Games are looking for a talented and experienced Senior Audio Designer to work in-house within their award-winning Audio team on their AAA horror titles. Carving a unique and exciting path in the games industry, the team is welcoming and well-established with great opportunities for ownership and personal development.

If you understand the importance of delivering visceral audio engagement through emotionally driven sound design with subtle detail to enhance a player's immersion and have a desire for excellence, then this could be a really exciting opportunity for you to join such a fantastic and widely recognised team.

The role requires an excellent ear for well-crafted cinematic hyperrealism, intuitive mentoring abilities and a strong desire to create incredible, innovative audio experiences.


As a Senior Audio Designer, you will...

Conceptualise, create and integrate narrative-enhancing, immersive sound design
Own, and deliver to quality, large areas of the project's audio experience with little direction
Work closely with the Audio Director and Game Director to help define and realise the project audio direction
Mentor mid and junior Audio Designers and share knowledge with the rest of the audio team
Collaborate with other disciplines on the team to improve workflows and achieve the vision for the game.


For this role, you will need...

2-4 years' experience in game/film sound design, ideally in AAA
Wide experience of implementing sound into games using various game development tools, pipelines, and technology
Strong communication skills
Credits on at least one full game cycle leading, supporting, and mentoring multiple team members
High proficiency with Wwise
Advanced knowledge of DAWs, sample editors and plugins
Broad experience with abstract sound design, cinematic SFX and immersive character sound (dialogues and foley)
Solid recording skills for SFX and Foley in studio and external environments
Comprehensive understanding of music theory and music editing experience


Bonus points if you have skills and experience in...

Unreal Engine 4
Additional film / linear post-production
Simple coding techniques
Leading and supporting a team of Audio Designers to deliver high quality in an efficient manner


You'll also need to have...

A highly positive and proactive work ethic
Excellent communication and presentation skills
A growth mentality with desire to learn and improve on your skillset
A natural ability to mentor, manage and share knowledge


Just some of the benefits of working with Supermassive include...

Making big games with small teams - you will play a full and active role
Challenging and rewarding projects as standard
25 days annual leave
Pension and life assurance
Quarterly profit-related bonus scheme for all staff
Social events
Constantly improving tools and workflow so you can focus on creativity
Fast decision-making allows good ideas to flourish
A supportive, inclusive and friendly team culture
Work-life balance
Ultimately, you'll work on the cutting edge - making innovative and immersive games


Interested? Please call Lawrie on +44 (0)1709 834 777 or email lawrie.brennan@aswift.com