Back to jobs
Senior Cinematic Artist (Remote)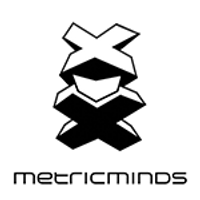 Job description
We are working with metricminds in their search for a Senior Cinematic Artist. As a Senior Cinematic Artist you will be utilising clients' assets and take their creative brief, including script and storyboard, to create stunning and enticing cutscenes and trailers for AAA games.
metricminds specialise in the highest quality animated content from their base in Frankfurt, Germany and have created cinematic content for Ubisoft, Sony, 2K Games, EA, Epic, Guerrilla Games, THQ Nordic and more.
In this role, you'll also start by blocking out scenes, recording, or bringing in mocap and then iterating your way through to the final, polished cutscene layout.
Your responsibilities...
Working closely with cinematic director to foster the development of high-quality cinematics and cutscenes
Collaborate with a team of artists to create high-quality video sequences in given timelines
Design and create shots from scripts and storyboards, using cinematic know-how and language to tell a story
Block out rough sequences which will later receive animation of characters, props, and cameras
Contribute creative solutions to convey emotions and strengthen scenes
Use real-life camera behaviour to enhance the camera's role in story telling
Prepare, brief, and support motion capture sessions
Identify technical needs and issues to enhance tools and pipelines
Support documentation of processes and best practices
The skills and experience you'll bring to the role…
5 or more years of professional experience in the field
Good showreel showcasing animated works
Expertise in cinematic language and storytelling via composition, staging, and editing
Experience using motion capture and an inherent understanding of animation timing
Professional experience using MotionBuilder for shot composition, framing, cinematography, editing, and flow
Excellent skills in camera placement and understanding the principles of animation
Ability to determine most efficient method of completing tasks considering quality, time, and attention to details
Strong collaborative mindset and ability to work well in a team
It's a bonus if you have…
Industry experience doing real-time work in Maya and Unreal, in addition to MotionBuilder
Editing with audio using DaVinci Resolve
Solid animation knowledge or ability to create your own block-out and animatics
Knowledge of photography principles and movie making
Portfolio showcasing past works in composition and photography
metricminds offer generous relocation support to enable you to move to the beautiful city of Frankfurt. Alternatively, they can offer remote working with this role.